CCNMTL's global and distance learning projects exemplify the evolution of communities of practice through the collaborative efforts of the Center with Columbia faculty. The result is a suite of courses, projects, and programs that have enriched both teaching and learning environments around the world.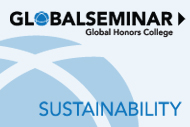 CCNMTL educational technologists worked closely with the Global Honors College organizers and faculty partners to understand the needs of the Global Seminar and to design a sequence of learning activities that would engage students at a distance and better prepare them for the intensive, in-person phase in Tokyo. In order...
Faculty partner: Kevin Griffin - Professor, Department of Earth and Environmental Sciences, Columbia University
"Teaching the Global Honors College was a wonderful experience working with some of the brightest students from outstanding universities. We challenged the students to work and think outside of their "comfort zones" and to think about problems in a very broad and expansive way. They learned from each other and realized that global opinion is formed with a much wider set of variables than they could ever imagine. I think the [GHC] students got a tremendous amount out of this and I know that I did too, expanding the way I think about important issues." Learn about Global Honors College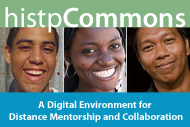 In order to achieve its goal of training a new cadre of racial and ethnic minority (REM) HIV intervention researchers, Columbia University's School of Social Work needed a digital commons housing a suite of educational and communication resources. The three-year program, funded by the National Institute for Mental Health, paired...
Faculty partner: Nabila El-Bassel - Director of The Social Intervention Group, Professor of Social Work
"Our HIV Intervention Science Training Program (HISTP) aims to jump-start a whole generation of racial and ethnic minorities researchers. Our trainees and mentors are working remotely which makes digital technology an essential component of the program. CCNMTL has been an invaluable partner in this process, helping us to design a system that supports the mentorship of the trainees and our research about the mentorship process. As a team working in uncharted waters, we are learning together as we go." Learn about HISTP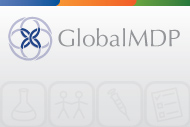 CCNMTL's development of MDP's customized technological environment grew out of the Center's experience in the Global Classroom project. In this project, synchronous and asynchronous tools are implemented to enable students and faculty at universities around the world to participate in global courses. Using videoconferencing technology adapted for the classroom, students...
Faculty partner: Jeffrey Sachs - Director of The Earth Institute, Quetelet Professor of Sustainable Development, and Professor of Health Policy and Management
"The Global Classroom provides the opportunity for expert lecturers and diverse bodies of students to hold a real-time worldwide discussion on the world's foremost problems of sustainable development so that together they, and we, can brainstorm on solutions. The idea is simple yet powerful: by integrating taped lectures and live web-based discussions, the classes bring together students in a dozen universities around the world to help forge a new discipline of sustainable development. The span of schools is phenomenal, reaching beyond the U.S. to include campuses in Europe, Africa, South America, South Asia, and East Asia." Learn about The Earth Institute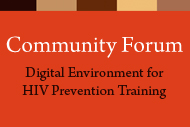 The MAC AIDS Community Forum is a collaborative space where fellows and program mentors can share and access materials during the initial two-month training program and throughout the training year. Trainees also use the site to develop prevention intervention plans and to receive feedback from their mentors and peers. As...
Faculty partner: Anke A. Ehrhardt - Director of the HIV Center for Clinical and Behavioral Studies, Professor of Medical Psychology and Vice Chair for Academic Affairs
"Through the MAC AIDS Fund Leadership Initiative, we are breaking new ground in identifying the next generation of emerging leaders in HIV prevention in South Africa. Our Fellows develop innovative prevention plans during their intensive training period in New York. Through our partnership with CCNMTL, we have an online space that enables us to help them shape their plans during their visit here and stay connected to them once they return to South Africa, where they are able to remain linked to one another in a dynamic new network of prevention activists and practitioners." Learn about The HIV Center for Clinical and Behavioral Studies