Moretti Symposium Locations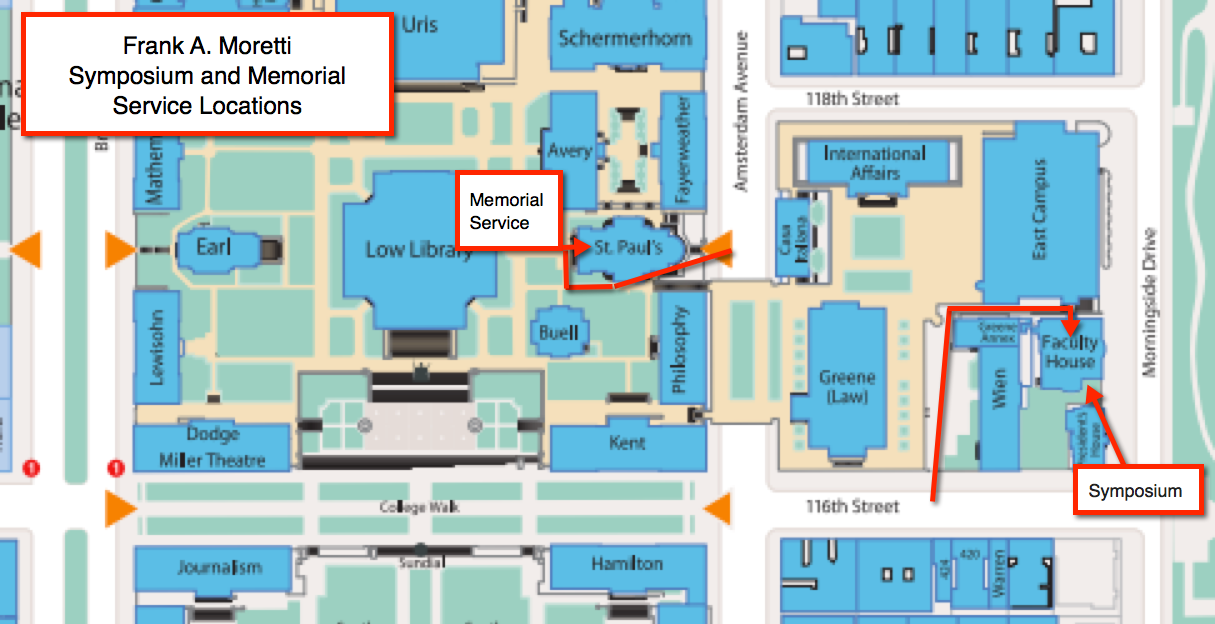 You may park on the streets around campus or use the local parking garages.
About the Faculty House
The symposium will be held on the third floor of the Faculty House, located on 64 Morningside Drive between Amsterdam Avenue and Morningside Drive. To access Faculty House from the Morningside Campus, follow College Walk (116th St.) across Amsterdam Avenue towards Morningside Drive. After passing Jerome Greene Hall on the left, enter Wien Courtyard through the gates. Follow the courtyard around to the right. Faculty House will be the last building on the right. See graphic below for a tight view of the area or use the Google Map.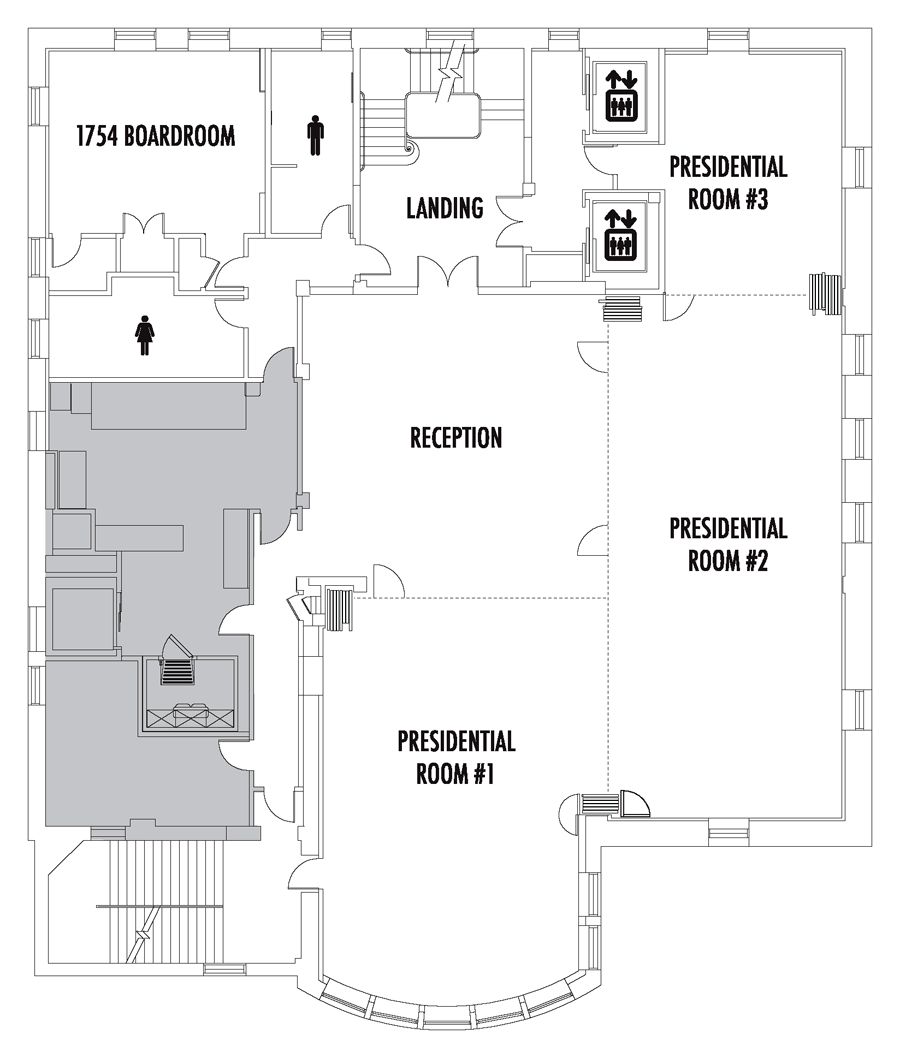 About Disability Access
Guests requiring assistance can access the Upper Campus through Kent Hall, which can be accessed from the Lower Campus, via College walk. The Kent elevator will bring guests to the Upper Campus just a short distance from the Chapel. The Chaplain's Office will have student staff available to escort guests from Kent Hall to the Chapel, as needed.
This digital copy of the disability map may be a good planning resource.