On July 11, Columbia Center for New Media Teaching and Learning (CCNMTL) staff members Michael Cennamo and Adrienne Garber presented a workshop at the Columbia Business School, titled "Next Generation Learning." Their workshop kicked off a two-day conference on online learning sponsored by the Business School's Executive Education Program.
Cennamo and Garber exposed workshop participants to an array of digital tools used for online engagement. They demonstrated and discussed classroom examples involving Twitter, Wikispaces, EdBlogs, Mediathread, Socrative, TED-Ed, and VoiceThread.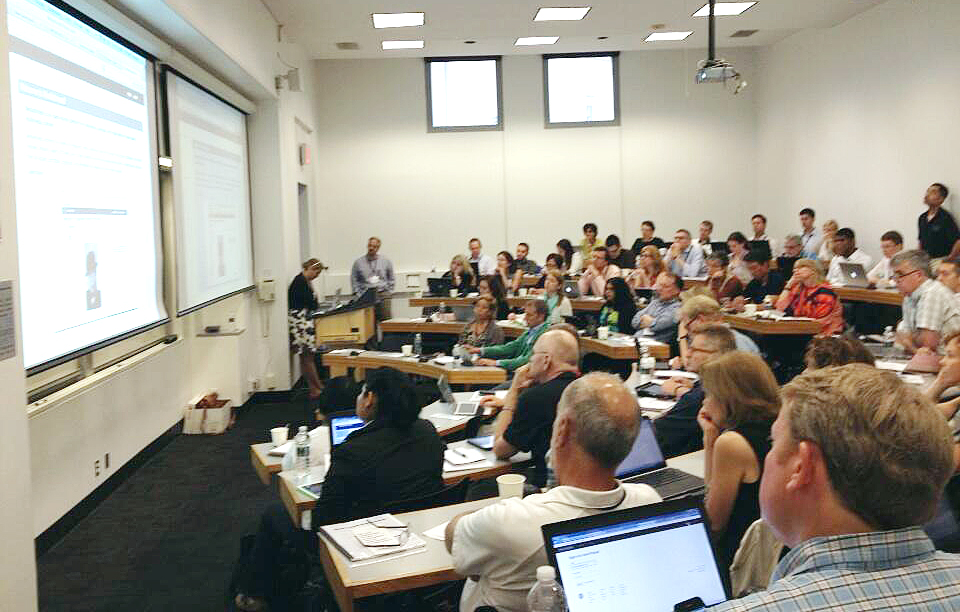 Veronica Thomas, the associate director of Program Management Communications at the Business School and the conference coordinator, said, "The participants were talking and posting about how much they had learned from Adrienne and Michael, and it was exciting to see how much they were excited. CCNMTL inspired me and all the UNICON members who attended the session to reimagine online education and better understand its demands."