Columbia faculty and instructors are invited to mingle with colleagues and information professionals from the University Libraries over wine and cheese at The Cordial at the Libraries on Thursday, April 26. The Cordial will be held from 4:30 p.m. to 5:30 p.m. in the Journalism Library.
Hosted by the Columbia Libraries, the Columbia Center for New Media Teaching and Learning, and the Center for Digital Research and Scholarship, The Cordial is a happy hour for faculty and instructors that gives Columbia teaching staff a fun way to explore Columbia's libraries and information services.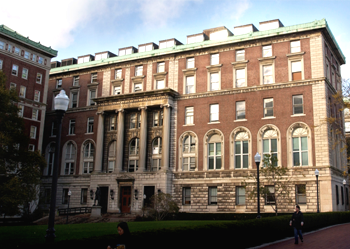 Please RSVP for the event at http://bit.ly/cordialapr
Visit The Cordial at the Libraries website for a complete list of upcoming events.
Event details:
Thursday, April 26, 2012
4:30-5:30pm
Journalism Library
204 Journalism
2950 Broadway
New York, NY 10027
Map it!