The Virology I Coursera MOOC, taught by Columbia Professor Vincent Racaniello, launched on August 1. The course is now in its third week, and data from a "Getting to Know You" survey provides some information about the 30,355-person student body. About 9,300 students completed the survey.
According to the survey, Virology I students come from all over the world. The largest group is from North America (40%), followed by Europe (28%) and Asia (14%). Course administrators have noticed study groups of students on the discussion forums forming around a common city of residence or a shared language.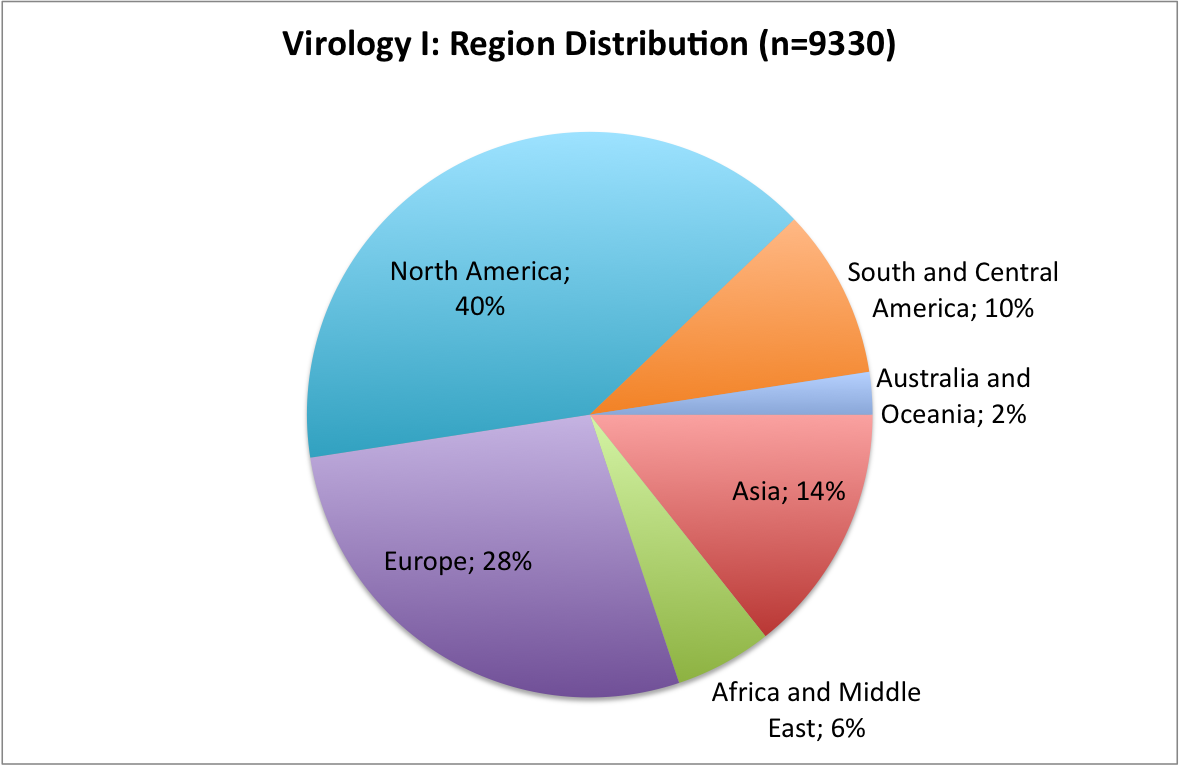 The survey also asked students to identify their current role (students, hobbyist, industry professional, etc.). Half of the course participants identified themselves as students, while 5% identified themselves as an academic or professor. There is also a noticeable group of hobbyists (13%) learning about viruses.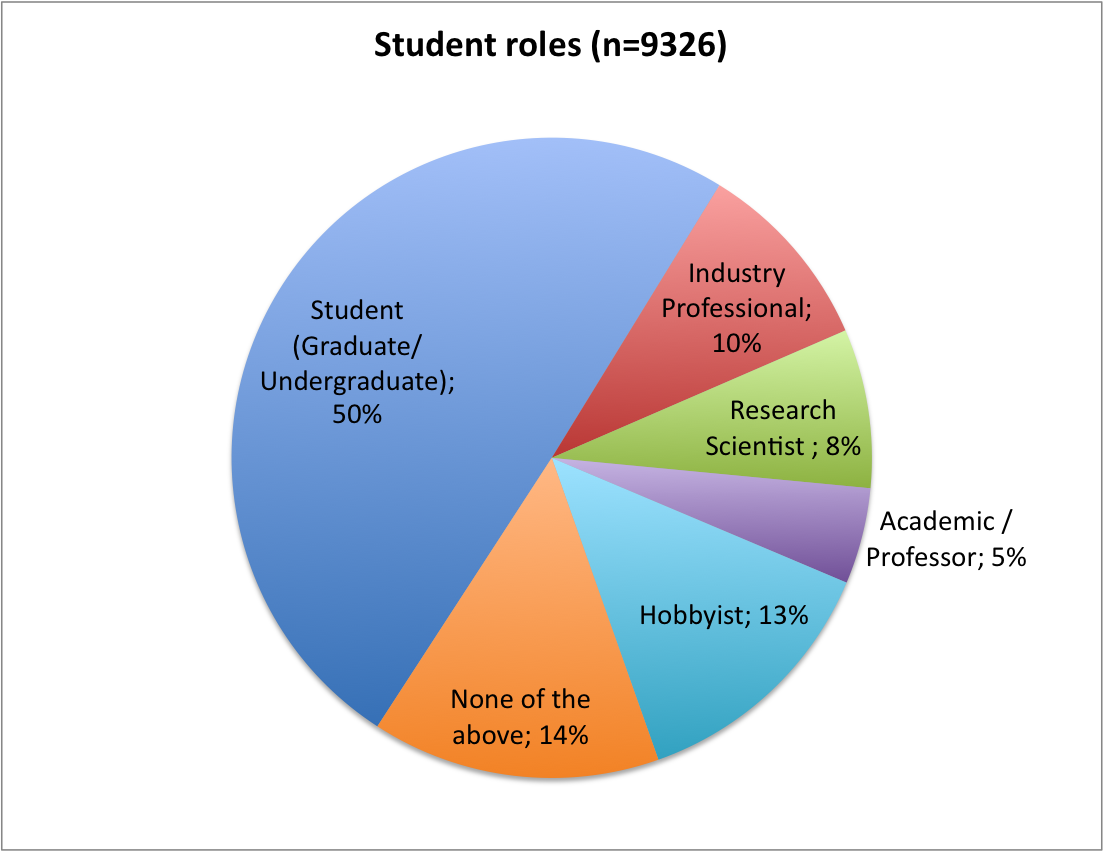 Students in the course are mostly in the 18-29 age range (55%). The number of students per age range drops steadily, with only about 1% of the students age 70 or above.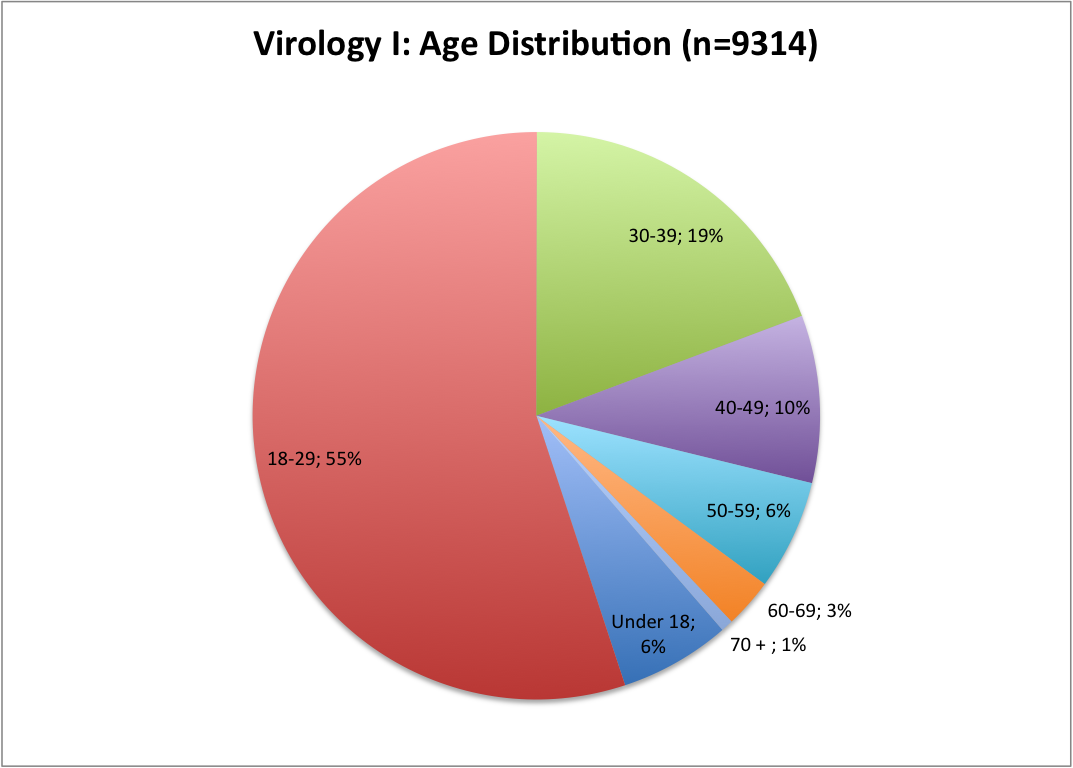 As the course progresses, the Columbia Center for New Media Teaching and Learning (CCNMTL) will continue to use Coursera's statistics to measure student participation and performance.
Related news:
Aug-01-2013: Virology on Coursera Starts Today
Jun-27-2013: Columbia University Adds Virology to Open Online Course Offerings