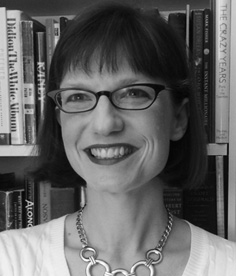 Lucy Appert
Associate Director for Instructional Design
lucy.appert@columbia.edu
212 854-0209
603 Lewisohn Hall
Lucy Appert is the CCNMTL's Associate Director for Instructional Design and leads the Center's innovative project partnerships with faculty using its Design Research methodology.
Prior to joining CCNMTL, she served as Director of Educational Technology for New York University's Liberal Studies Program, where she led the team providing instructional technology solutions for Liberal Studies faculty and students in New York and at NYU's Global Sites. She was also a faculty member in the program and has more than 20 years of teaching experience, having taught at Tulane, Vanderbilt, and Yale, in addition to NYU.
An active member of the larger educational technology community, she has fostered a number of IT/academic collaborations within both university and open source communities, including chairing the User Reference Group for the original Sakai Open Academic Environment project.
Lucy holds a PhD in 17th & 18th c. British literature from Tulane University and
a B.A. in Classics and English from UNC-Chapel Hill.