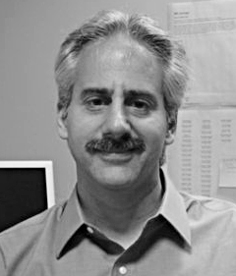 Michael Cennamo
Senior Educational Technologist
mjc2157@columbia.edu
212 851-7273
603 Lewisohn Hall
Michael Cennamo, who previously managed CCNMTL's Faculty Support Lab, is now focusing his efforts in the area of online learning and helping to define the Center's role at the University. Michael is responsible for faculty development programs, both online and in person, geared towards bringing education and technology closer together.
Michael recently co-created a series of tech talks at the Center, named rewirED, that serve as a weekly discussion and exploration of technology trends, ideas, and strategies for Columbia faculty.
Michael received his M.A and Ed.M. in Instructional Technology from Teachers College. He is now working on his Ed.D., and is interested in ways in which technology use can be re-imagined for the teachers and students of tomorrow.
Michael's first career was as an automation operator for popular Broadway shows. He left show business to pursue his dreams of teaching. Galileo once said that "we cannot teach people anything; we can only help them discover it within themselves." Respecting and using this approach to instruction, Michael is always looking for ways that allow people to find their own way into their learning.