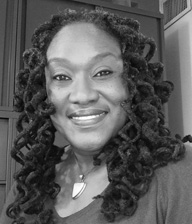 Michelle V. Hall
Associate Director for Educational Programs
mhall@columbia.edu
212 305-5307
CUMC - 168th St. Armory
Michelle Hall is the Associate Director for Educational Programs. She provides cross-campus leadership and direction around services, faculty development, and other educational programs. Michelle has led numerous faculty projects and programs in the College of Dental Medicine and at the Mailman School of Public Health. In addition to project development, Michelle has designed and developed numerous educational technology workshops and retreats for faculty and instructors on Columbia University's Medical Campus.
Before arriving at CCNMTL, Michelle created web-based learning courses for Citigroup's Risk Management group and McGraw Hill Construction's Continuing Education Center. Prior to this, she served for several years as a secondary-school teacher of biology and chemistry in Barbados. Michelle has a BSc. in Biology from the University of the West Indies, and a M.A. in Computing and Education from Teachers College. She is currently pursuing a Ph.D. in Cognitive Studies in Education at Teachers College.