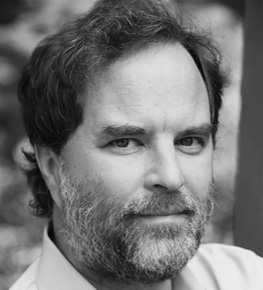 Peter B. Kaufman
Associate Director
pbk2106@columbia.edu
212 854-9364
505 Butler Library
Peter B. Kaufman identifies production and publishing opportunities emerging from digital media, ebooks, web apps, and online repositories in order to define new and dynamic relationships between digital assets and learning environments across the University. Peter works closely with the CCNMTL media team to manage video and other media platforms to meet course and faculty project needs.
Educated at Cornell and Columbia University, Peter previously served as associate director of CCNMTL; co-chair, with the British Film Institute's Paul Gerhardt, of JISC's Film & Sound Think Tank in the UK; and co-chair, with WGBH's Karen Cariani, of the Copyright Committee of the Association of Moving Image Archivists. His recent published work includes "Assessing the Audiovisual Archive Market: Models & Approaches for Audiovisual Content Exploitation"; "Film and Sound in Higher and Further Education: A Progress Report with Ten Recommendations" with Paul Gerhardt; "Video on Wikipedia and the Open Web: A Guide for Cultural and Educational Institutions"; and "Oral History in the Digital Age".
Peter is the founder of Intelligent Television, which produces films, video, and television programs in close association with cultural and educational institutions worldwide and the Google-funded Intelligent Channel. He is also founder and director of the Choate Rosemary Hall Documentary Filmmaking Institute, a summer film course for high-school students.
Peter's documentary film on Russian writers in the age of Putin premiered on public television in December 2013. His new book—on the power of video and film in a new age of enlightenment—will appear in 2016 from Seven Stories Press. His newest project, The Columbia Manual of Video Style: A Guide to the Use of Moving Images and Sound in Scholarly Communication, is under contract with Columbia University Press.