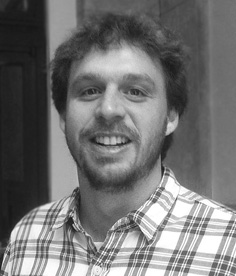 Ashley Kingon
Educational Technologist II
akingon@columbia.edu
212 305-5235
CUMC - 168th St. Armory
Ashley Kingon joined CCNMTL in 2013 as an Educational Technologist. Before joining CCNMTL, he served as the Communication and Administration Coordinator for the Global Master's in Development Practice Secretariat, based at Columbia University. With the GMDP, Ashley focused on developing their suite of online 'global courses', specifically the core course – Foundations of Sustainable Development Practice. He was also the lead member of the GMDP team responsible for overseeing the development of the GMDP website and course management system. He is interested in the evolution of higher education into that of a blended learning system and in the tools and resources needed to facilitate this transition.
Ashley received his B.A. in Cognitive Science from Brown University and his Master of Science in Sustainability Management from Columbia University.