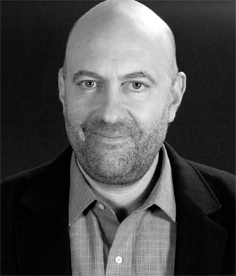 Mark Phillipson
Director, GSAS Teaching Center
mlp55@columbia.edu
212 854-0210
309C Butler Library
Mark leads the GSAS Teaching Center, providing professional development opportunities for graduate students across GSAS departments. Formerly, Mark led the Digital Bridges strategic initiative at CCNMTL. He works with faculty at Columbia, Columbia University Libraries, museums, media archives, film productions, and scientific data repositories to build innovative educational activities around curated digital resources. Mark's projects while at CCNMTL included Mapping the African American Past (winner of the Award for Innovative Use of Archives from the Archivists Round Table of Metropolitan New York), Project Vietnam (an IMLS-funded partnership with WGBH), and MediaThread (an open source image and video analysis platform).
Mark also teaches in the Core Curriculum and Columbia's English Department, where he has developed several seminars in British romanticism. Before joining Columbia, he was an assistant professor of English at Bowdoin College; his early models of class wikis there attracted coverage from EDUCAUSE and the Chronicle of Higher Education. Mark holds a PhD from the University of California, Berkeley and a B.A. in English from Columbia College. He also earned a degree in library science at Simmons College in 2006, and was designated an Association of Research Libraries Academy Fellow.