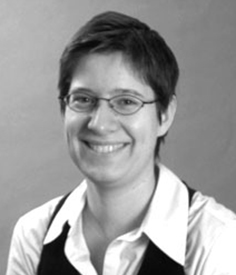 Jessica Rowe
Triangle Initiative Senior Program Specialist
jr2502@columbia.edu
212 854-0207
603 Lewisohn Hall
Jessica Rowe is the Triangle Initiative Senior Program Specialist for CCNMTL.  She focuses on the development of faculty research projects and their integration into Columbia classrooms. Jessica is the director of several large scale projects in the area of health, including NIMH-funded Multimedia Connect and NIDA-funded Multimedia WORTH.
In addition to her work in education, Jessica is an artist and photographer. She has had exhibitions at major museums in the US and until recently was an instructor at Columbia College, Chicago. Jessica received her BA from Smith College and her MDes from the Institute of Design in Chicago.