Mailman Teachnology Fellowship
Partner(s):
Leah Hooper - Mailman School of Public Health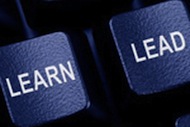 The Mailman Teachnology Fellowship is a semester-long series of workshops and seminars designed to give faculty the opportunity to refine and improve existing teaching practices, explore new teaching modalities, and experiment with technology that supports exceptional learning outcomes. Faculty of all ranks at the Mailman School of Public Health (MSPH) are encouraged to apply. The fellowship program is led by Leah Hooper, director of educational initiatives at the MSPH, and CCNMTL educational technologist Michelle Hall. Fellows participate in semi-monthly meetings where they received on-going support, collaborate with colleagues, and expand their teaching repertoire. Using CCNMTL's Design Research methodology and a custom Wikispaces site, the participants develop project plans to meet teaching objectives that they define. Over the course of the fellowship, other experts are invited to give presentations on simulations, wikis, and e-portoflios. After a successful first round, the Mailman Teachnology Fellowship is now a biennial event.
Access:
Private
Status:
Active
Tweet