Tuesday, April 04, 2006
Meeting Dr. G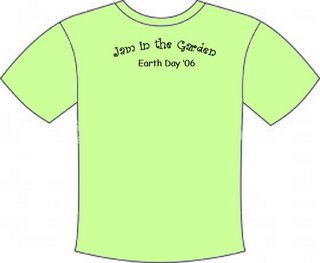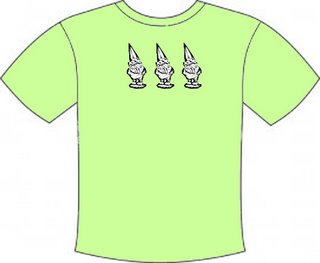 Society has never been short on people with big ides. In fact, it is really no challenge to come across someone willing to espouse fanciful ideas of how to solve humanity's biggest concerns. The true challenge is coming across those people with big ideas and enough conviction to act on those ideas. I am glad to say that this weekend I had the pleasure of meeting one woman who is full of such conviction. Dr. G's story is truly an inspirational one.
Dr. G came upon her garden in the mid 90s when it resembled more of a garbage dump than a flower garden. For decades, residents had defenestrated various waste materials from the apartments surrounding the abandoned plot of land, which also served as loitering grounds for local drug dealers. No one had thought twice of using this makeshift garbage dump as anything but that, until, that is Dr. G came up with a plan. She saw that the land under the piles of garbage could be worth something as a catalyst for community solidarity. Dr. G investigated the ownership of the land and with the help of Green Thumb she began the painstaking effort of clearing the land of garbage. Over the years, Dr. G has moved an astonishing four tons of waste from the site.
Not only has Dr. G cleared the land but since 1994, she has begun a community effort of using the garden as a site for senior citizens to enjoy and for local schoolchildren to learn. And while the extent of Dr. G's good works may, at first, seem hard to quantify, while I sat with her on a sunny Sunday afternoon the signs were all around. Every person that passed by the garden was greeted with a big smile and a hearty "hello, neighbor!" by the cheerful Dr.G. She seemed to know absolutely everyone in the area. And whether through their own experiences growing up or through those of their children, every passerby has some personal connection to Dr. G's Garden.
Dr. G is far from finished with the garden. Though there has been vast improvement in its appearance, there is still a lot of work to be done. Dr. G hopes to install a Jacuzzi in the garden for the seniors with arthritis and is adamant about conducting art classes for local children as well. (In fact, she would love to have any interested Columbia/Barnard students help her with this initiative.)
Dr. G's sense of conviction and initiative is truly rare indeed. She's not just another plethora of endless plans but a srue source of change within the Harlem community. She is always looking for new ways to continue her efforts in improving her garden. This enthusiasm is part of the reason why Dr. G is such a wonderful partener for the Harmony initiative.
Also I have a question: What do people think of this design for a Tshirt?