Introduction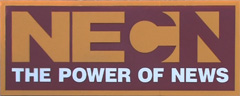 In 1999, New England Cable News (NECN) was one of the largest local news networks in the country, reaching more than 2 million homes in five states.
NECN's main studio was in Newton, Massachusetts, and it had bureaus throughout New England, including one in the Boston Globe building. A 24-hour station, it ran mostly original programming: news updates, full-length newscasts, sports, weather, traffic, documentaries, lifestyle shows, and talk shows. For footage of national news events, NECN relied on an independent agreement with ABC NewsOne, which gave it access to ABC video.
Defying critics who had doubted that it could survive in a crowded, competitive market, NECN in only seven years had carved out a niche between national cable news networks and local news broadcasts. It maintained weekly and monthly ratings that attracted advertisers and made it profitable. It had succeeded, observers said, by providing high-quality programming at a relatively low cost. Jim Thistle, then-director of Boston University's broadcast journalism program and a former executive at Channel 5, told the Boston Globe : "It's become the regional CNN. They've gone for content over flash. They're doing longer stories, more politics, and live coverage of nonbreaking news—debates and things—that the others have forsaken." [1]
Footnotes
[1] Suzanne C. Ryan, "Cable Station Turns 10 with a Sense of Patience," Boston Globe , April 14, 2002, p. L7.