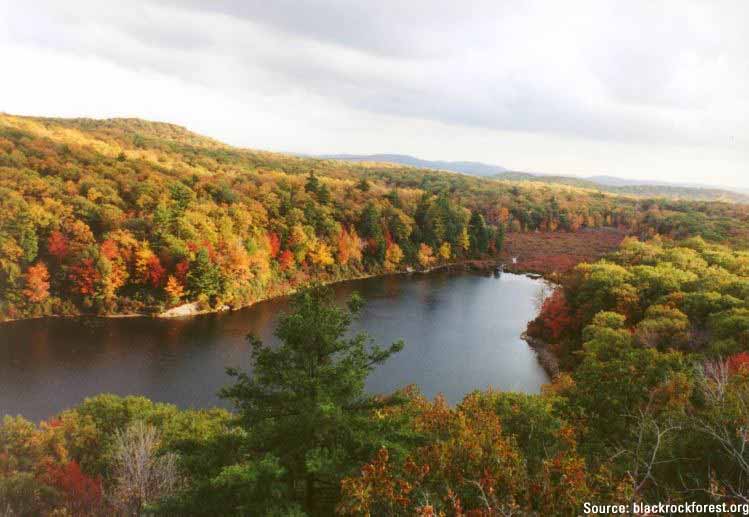 View of Black Rock Forest
May 19, 2009. The Black Rock Forest Consortium celebrated its 20th anniversary by gathering its member institutions, including Columbia University, at a special luncheon last week. The Consortium maintains a 3,800-acre forest, located 50 miles north of New York City, for cutting-edge scientific research and creates educational opportunities for more than 11,000 students annually. Columbia University's partnership with the Consortium is represented by a number of research and educational efforts including CCNMTL's recent work on the Virtual Forest Initiative. At the luncheon, Frank Moretti, CCNMTL executive director and Consortium board president, focused his speech on future digital and educational plans of the Forest. During his speech, Moretti noted the gains possible with the help of partner organizations: "Our visionary acorn has become an oak. And now, through digital media and the Virtual Forest Initiative, this Forest is on the brink of extending itself through time and space; it is poised to become a resource for a global community and a model of how technology can merge research, education, and conservation."
Other speakers at the luncheon included former Barnard College president and current president of the American Museum of Natural History, Ellen Futter; writer and chair of the Barnard College Board of Trustees, Anna Quindlen; and executive director of the Consortium and senior research scientist at Lamont-Doherty Earth Observatory, Columbia University, William Schuster.