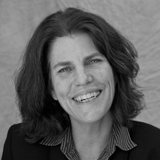 Candace Thille, Director of the Open Learning Initiative at Carnegie Mellon University, will present a talk about her work at OLI at Columbia University on May 14. The talk will take place at 3:00pm in 203 Butler Library. The event is free and open to members of the Columbia community with a valid University ID.
Candace Thille has been featured in numerous articles and was profiled in 2012 by The Chronicle of Higher Education as one of the "12 Tech Innovators Who Are Transforming Campuses."
OLI is a grant-funded group at Carnegie Mellon University that offers innovative online courses to anyone who wants to learn or teach. Founded in 2002, the group's aim is to create high-quality courses and contribute original research to improve learning and transform higher education. The Open Learning Initiative originated from the idea of leveraging Carnegie Mellon's expertise in cognitive tutoring into whole online courses.
The Columbia Center for New Media Teaching and Learning will record Thille's presentation, and the video will be publicly available on YouTube after the event.
Candace Thille is the Director of the Open Learning Initiative (OLI) at Carnegie Mellon University, a position she has held since the program's inception in 2002. She is the co-director of OLnet, an international open educational research network run jointly by Carnegie Mellon and the Open University in the UK. Thille's focus of research and development is in applying results from the learning sciences to the design, implementation and evaluation of open web-based learning environments. She recently served on a working group at the U.S. Department of Education to write the National Education Technology Plan for the Obama Administration and is currently serving on a working group for U.S. Department of Education to evaluate of the effectiveness of online courses for secondary students.