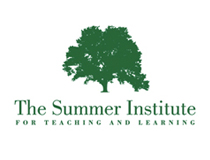 June 30, 2010. The Glenda Garvey Teaching Academy's CUMC Educator Development Initiative and CCNMTL are co-sponsoring the third annual Summer Institute for Teaching and Learning—a day-long invitational workshop devoted to exploring effective teaching and learning strategies in health sciences education. The Summer Institute is designed to help select teaching faculty develop their skills as educators, learn about interactive teaching techniques, and collaborate with other faculty across Columbia's health sciences campus.
During this year's Summer Institute, faculty and staff dedicated to enhancing education at CUMC will lead Summer Institute attendees in the exploration of critical teaching topics such as delivering effective lectures, enhancing small group learning, and promoting student reflections. Workshop sessions will incorporate large group presentations, as well as break-out discussions and reflective sessions, and attendees will have the opportunity to meet CUMC administrators and support staff throughout the day. CCNMTL educational technologists will also be on hand to provide information about the Center and lead sessions on new media and education. The Summer Institute will be held on July 21, 2010.
CUMC Faculty: If you would like to apply to the Summer Institute, submit an online application. The application deadline has been extended to July 7, 2010. Please note that priority is given to applicants who are junior faculty or senior faculty who have recently taken on a new teaching role.