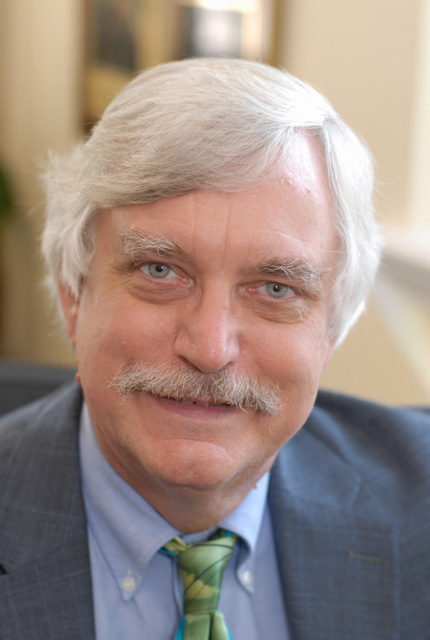 Chris Dede, a Harvard University professor and leading scholar of learning technologies, will speak at Columbia University on Thursday, December 12 at 3:00PM in 203 Butler Library. The event is free and open to the public.
Dede's talk, "The Future of Digital Learning in Higher Education," will explore how advances in technology and in knowledge about expertise, learning, and assessment have the potential to reshape higher education.
In the next decade, colleges and universities can leverage models based on emerging technologies that make learning more efficient and improve student support, all at lower cost for a broader range of learners. In particular, "massive" learning experiences present unique opportunities and challenges, especially if they move beyond simple MOOCs based on presentational/assimilative pedagogies.
The talk is part of the Conversations on Online Learning series sponsored by the Office of the Provost and the Columbia Center for New Media Teaching and Learning. A video of the event will be publicly available on Columbia's YouTube channel after the event.
Chris Dede is the Timothy E. Wirth Professor in Learning Technologies at Harvard's Graduate School of Education. His fields of scholarship include emerging technologies, policy, and leadership. His funded research includes five grants from NSF and the Gates Foundation to design and study immersive simulations, transformed social interactions, and online professional development. In 2007, he was honored by Harvard University as an outstanding teacher, and in 2011 he was named a Fellow of the American Educational Research Association.
Chris has served as a member of the National Academy of Sciences Committee on Foundations of Educational and Psychological Assessment and a member of the 2010 National Educational Technology Plan Technical Working Group. His latest co-edited book, Digital Teaching Platforms, was published by Teachers College Press in 2012.