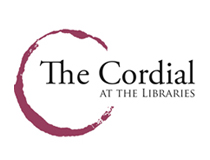 November 4, 2010. Faculty and instructors, you're invited to the next Cordial at the Libraries.
Following our successful inaugural happy hour in the Geology Library, the Cordial is heading to the Avery Architectural & Fine Arts Library on November 18 from 5pm - 6pm. Join us for wine and cheese with colleagues, educational technologists, and informational professionals at the University, and enter a raffle for your chance to win books published by faculty from the School of Architecture.
The Cordial at the Libraries is hosted by the Columbia Libraries, CCNMTL, and the Center for Digital Research and Scholarship, and is held on the second or third Thursday of every other month. See details below and reserve your spot. And don't forget to visit the The Cordial website for a full list of upcoming Cordials.
The Cordial at the Libraries
Thursday, November 18, 2010
5:00pm - 6:00pm
The Wallach Room at the Avery Architectural & Fine Arts Library


RSVP

at http://bit.ly/novcordial