Junior faculty from Columbia's health sciences schools learned techniques for teaching and using technology in the classroom at the 5th Annual Summer Institute for Teaching and Learning. The day-long, invitational workshop took place July 26, 2012 and was sponsored by the Columbia Center for New Media Teaching and Learning (CCNMTL), the Columbia University Medical Center Office of Faculty Professional Development, and the Virginia Apgar Academy of Medical Educators.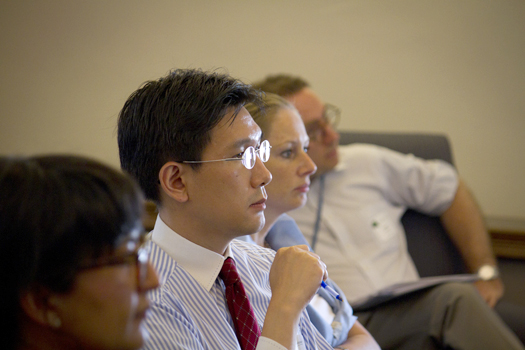 This year nineteen instructors from the faculties of the Columbia School of Nursing, the College of Physicians and Surgeons, the Mailman School of Public Health, the College of Dental Medicine, and Columbia College attended the Summer Institute. Senior CUMC faculty and CCNMTL staff presented topics such as effective course design, engaging learners in the classroom and online, and new ways to create educational presentations. Attendees also participated in group discussions and networking activities.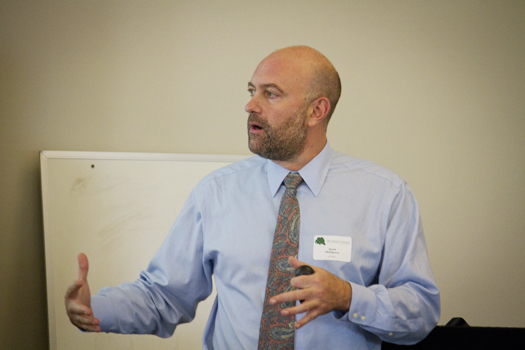 "It was a very rewarding experience to partner with CUMC schools and professional organizations to produce the Summer Institute again this year," says Michelle Hall, Head of CCNMTL's CUMC Satellite and chair of the event's planning committee. "These partnerships help to build CCNMTL's capacity to meet the faculty development needs of a broad cross-section of CUMC faculty."
Faculty commented in surveys completed after the workshops that the Institute was inspiring and helpful, offering a rare opportunity to discuss their teaching activities and learn from other educators. Several noted that they could have spent longer than one day discussing these topics and that they would be interested in similar events in the future to continue developing their teaching practice.