A new and improved version of web-based mini course that helps students in Columbia's Music Humanities courses learn to hear the difference between major and minor keys in musical compositions was released for the start of the Fall Semester.
The Major Minor Music mini course was first created by the Columbia Center for New Media Teaching and Learning (CCNMTL) and the Music Humanities department in 2001. Students use lessons enhanced with audio and video files and and trainers to learn to distinguish between major and minor, a common obstacle for those lacking prior training in music.
The mini course remains an important resource for Music Humanities, but the coding used for the original media files and website design had become outdated. Over the summer CCNMTL created a new version of Major Minor Music, optimized for mobile devices, with updated coding, media files, and look-and-feel. CCNMTL also created a version of the mini course in Apple's iBooks format that students can access with an iPad.
The refreshed Major Minor Music is now available to students taking Music Humanities this fall. The site is publicly accessible, and the iBook version is available to download.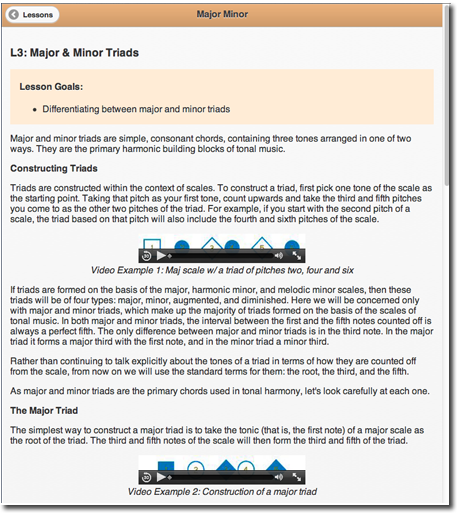 Related news:
Feb-21-2013: Major Minor Music iBook Released to Apple's iBookstore