Catherine Crowley is an expert in speech-language pathology. Crowley, a distinguished senior lecturer at Teachers College, Columbia University, focuses particularly on children and adolescents who are bilingual or multicultural and has travelled the world to spread her knowledge. But Crowley is one of a rare breed: there are only a handful of graduate programs in the United States in speech-language pathology, psychology, and special education with a bilingual/multicultural focus, leading to a limited number of skilled practitioners.
Now, Crowley is bringing her expertise to an online resource called LEADERS that aims to connect with students, families, and practitioners to ensure that children and adolescents who are bilingual, minority, or from lower income homes receive competent services. CCNMTL partnered with Crowley and her team of research assistants on the LEADERS project, which recently launched to the public. A team of the Center's staff developed the LEADERS website, filmed and produced videos for the site, and helped develop educational activities.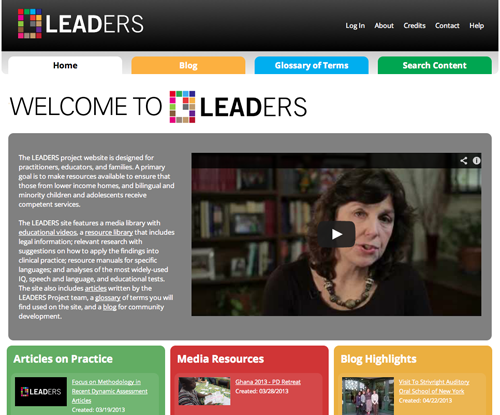 Crowley wanted the site to be designed so that many different audiences could easily find the information they are looking for. A speech pathology student can find links to research on a topic he or she is studying, a parent can read and respond to blog posts, and practitioners can find video tutorials on evaluation methods.
For the CCNMTL team designing the site, the scope of the content presented a challenge. Through an involved discovery phase, the team determined that the information architecture of the site needed to provide simple access for lay audiences and also allow for specific, technical searches a researcher might want to perform. "We created a faceted search, which was unprecedented for us," said Marc Raymond, the designer for the project. Faceted search is commonly seen on e-commerce sites like Amazon.com; users can select multiple categories and parameters by which they want to search, with or without a main search keyword.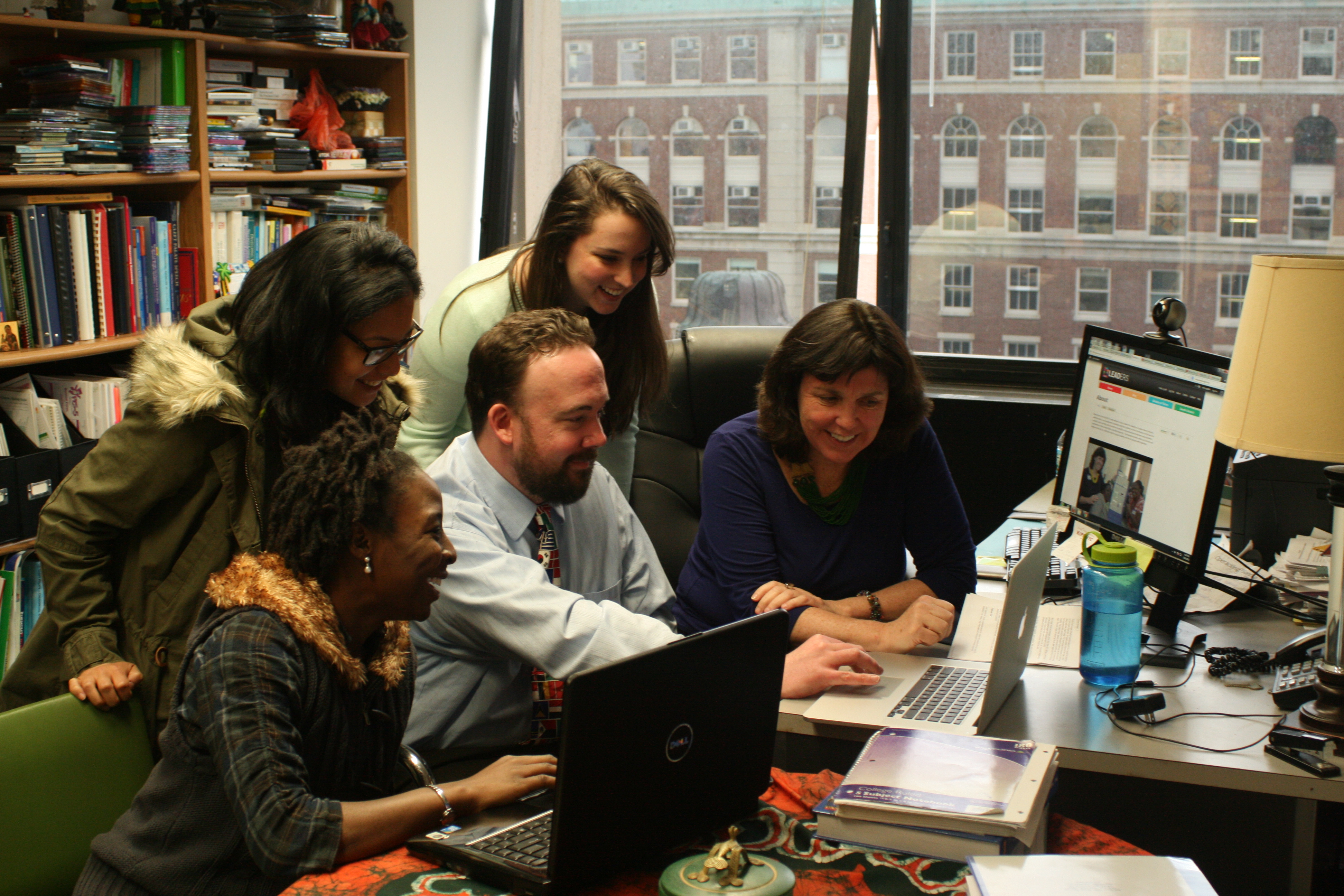 "Faceted search helps people find what they are looking for better than a traditional model," said Paul Stengel, an educational technologist who is the CCNMTL project manager for LEADERS. "It allows people to drill down and find relevant content they want without having to know specifically what they are looking for."
Over the next few months Crowley and the project team will deploy learning activities using content from the LEADERS project site in Teachers College classrooms, observe how visitors use the site, make improvements, develop more content, and demonstrate the site to key constituent groups. A full, official site launch will take place in Fall 2013.