Two online simulations developed by the Columbia Center for New Media Teaching and Learning (CCNMTL) in partnership with Columbia faculty were presented by Center staff at an invitation-only workshop at Columbia University, "Natural Resource Management in Peacebuilding Contexts." The workshop, held April 25-27, brought together experts and individuals involved with teaching natural resource management in peacebuilding contexts to explore how to best prepare new teaching materials and integrate case study information into training programs.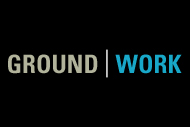 Educational technologist Maria Janelli presented Ground|Work, an online simulation in which users grapple with maintaining the fragile peace in a fictitious post-conflict country called Nimpala. Janelli's presentation was part of a discussion on strategies for teaching college students the skills needed to enter the peacebuilding workforce.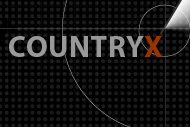 Tucker Harding, also an educational technologist at CCNMTL, presented Country X, an online simulation created to address challenges surrounding the training and education of prospective genocide prevention practitioners. The discussion during this workshop focused on how customizable simulation exercises like Country X can enhance short-duration practitioner training programs and make relationships between trainers and practitioners more sustainable.
The workshop was sponsored by the Environmental Law Institute (ELI), The United Nations Environment Programme (UNEP), The Earth Institute at Columbia University, the Center for International Earth Sciences Information Network (CIESIN), the Advanced Consortium for Conflict, Cooperation and Complexity (AC4), McGill University, and the University of Tokyo. This group is publishing a series of edited volumes that identifies lessons learned in strengthening post-conflict peacebuilding through natural resource management. The edited volumes will seek to inform the work of the newly established UN Peacebuilding Commission and of other institutions working in this field.
Related news:
Feb-25-2014: Central European Nations Use Tool Developed by CCNMTL for Genocide Prevention Training
Jul-15-2013: Article on Country X Published in Simulation & Gaming
Feb-22-2010: The Record Publishes Article on Country X
Oct-19-2009: CCNMTL and CICR Present Country X Simulation to West African States
Apr-29-2009: CCNMTL Collects Feedback on Educational Tool for the Prevention of Mass Killing