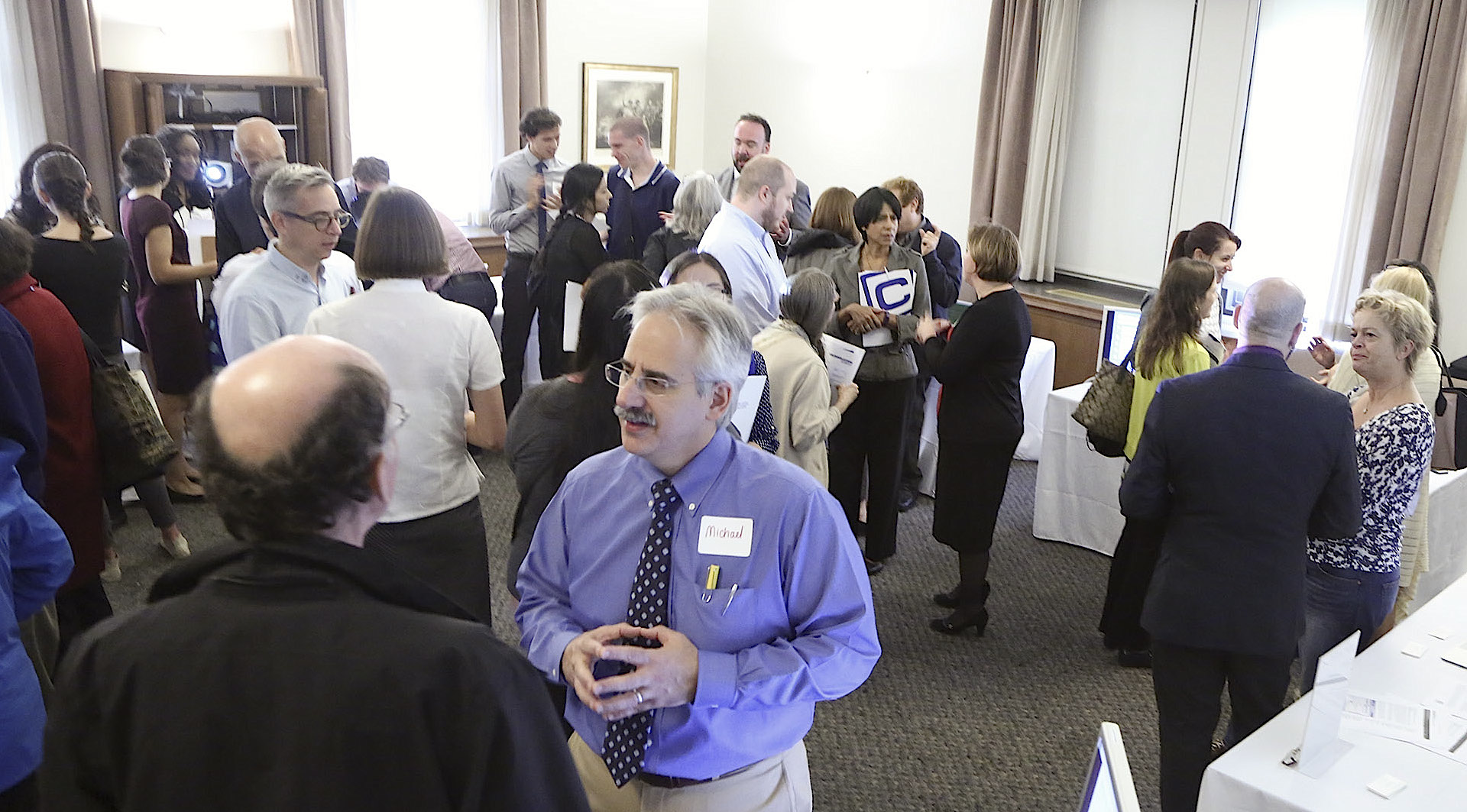 We would like to thank the nearly 100 Columbia University faculty and staff that made our eighth annual Fall Premiere 2014 such an incredible success. CCNMTL hosted two fully interactive, expo-style open sessions - at Morningside Campus and CUMC - that explored blended learning at Columbia. Attendees were able to discuss various topics related to pedagogy and technology with CCNMTL's educational technologists, and video production team.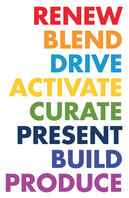 Eight different tables covered topics ranging from how to activate your classroom ("Activate") to tips for producing sharp media ("Produce"). In addition, the social and visual aesthetic of this year's Fall Premiere exemplified an important part of
CCNMTL'
s mission at the University - to provide a space for faculty innovation and networking.
The Fall Premiere 2014 kicked off CCNMTL's yearlong theme of blended learning. With one more expo-style, open session left from 11am to 2pm on Tuesday, September 30th, at the Jewish Theological Seminary (JTS), CCNMTL has the chance to reach even more faculty. So far attendees have given us a great deal of positive feedback.
For anyone who was unable to attend the Fall Premiere 2014 be sure to follow CCNMTL on Twitter and Facebook, or signup for our newsletter, for updates, photos, and resources from all three events.
The Conversation Continued...
CCNMTL plans to keep the conversation going throughout the year with events and workshops. After the Fall Premiere 2014, facuty are encouraged to join our rewirED series that will continue the theme of blended learning. More information will be posted to the rewirED homepage.