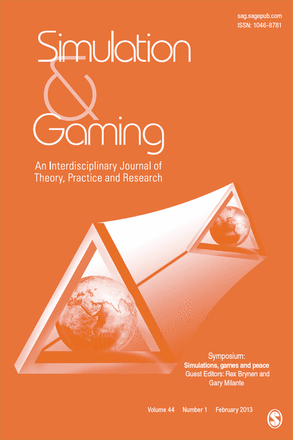 An article co-authored by Tucker Harding, a senior educational technologist at the Columbia Center for New Media Teaching and Learning, and Mark Whitlock, Coordinator of the Program on the Prevention of Mass Killing at Columbia University's
Center for International Conflict Resolution
, was recently made available on the website of the journal
Simulation & Gaming
. The article was published in the journal's February 2013 print issue.
The article, "Leveraging Web-Based Environments for Mass Atrocity Prevention," describes how COUNTRY X, a simulation developed by CCNMTL, was used in both a graduate course in prevention of mass killing and genocide at Columbia's School of International and Public Affairs (SIPA) and at a workshop for regional conflict early warning analysts in Africa.
Harding and Whitlock found that individuals who used the simulation were more engaged and developed more complex analyses of conflict resolution scenarios.
Related news:
Feb-25-2014: Central European Nations Use Tool Developed by CCNMTL for Genocide Prevention Training
May-07-2012: CCNMTL Simulation Projects Presented at Natural Resource Management Workshop
Feb-22-2010: The Record Publishes Article on Country X
Oct-19-2009: CCNMTL and CICR Present Country X Simulation to West African States
Apr-29-2009: CCNMTL Collects Feedback on Educational Tool for the Prevention of Mass Killing