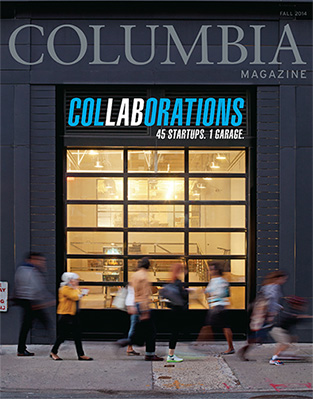 This Fall's edition of Columbia Magazine includes an
excellent article
, by David J. Craig, featuring Professor Eric Foner and the production of his new history
MOOC
s.
The Professor's Last Stand
follows Professor Foner as he collaborates with
CCNMTL
staff to transform his popular course at Columbia into "
The Civil War and Reconstruction
" on edX. The article includes a great deal of anecdotes from Professor Foner and Tim Shenk (his lead TA), as well as an interesting behind-the-scenes look at producing a
MOOC
with The
CCNMTL
staff, "he affectionately calls the
MOOC
ers."
"At some institutions, you'd be looked down upon for speaking directly to the masses. It's the opposite here — making your scholarship accessible to people is seen as part of your job" says Professor Foner in the article.
The first course, "A House Divided: The Road to Civil War, 1850-1861," is in it's 5th week with nearly 2000 active students. The second course, "A New Birth of Freedom: The Civil War, 1861-1865," will launch on December 1, followed by "The Unfinished Revolution: Reconstruction and After, 1865-1890" on February 25, 2015. Join now to learn more about history and engage in discussions with Professor Foner throughout each course.
Read the Columbia Magazine article: bit.ly/CUmagFoner
Join the CWR MOOC: bit.ly/cwrMOOC
Follow the CWR MOOC: twitter.com/cwrMOOC