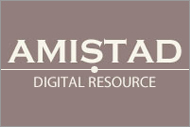 August 17, 2009. Today the Columbia Center for New Media Teaching and Learning (CCNMTL) and Manning Marable, professor and director of the Center for Contemporary Black History at Columbia University, relaunched the Amistad Digital Resource website for teaching African American history. The multimedia website has been updated to include two new teaching and learning modules which showcase rare and iconic photographs, audio and video clips, oral history interviews, maps, and descriptive text explaining significant themes and key events in African American history from slavery to the 21st century.
Amistad Digital Resource's three modules— Plantation to Ghetto: 1919 – 1953, Civil Rights Era: 1954 – 1975, and The Future in the Present: 1976 – present —are designed to provide primary and secondary school educators with quality multimedia resources for teaching African American history. Educators are encouraged to use the site as a complete unit on 20th century African American history, or to supplement core texts with the primary source documents available on the site. Amistad Digital Resource is also publicly available to assist students of all ages.
Within the modules, 45 encyclopedic entries cover notable movements and moments in history such as Black Feminism, the Los Angeles Riots, and Hurricane Katrina. Educators and students alike may view embedded videos from NBC News/iCue such as footage of Rodney King appealing for an end to violence after the Los Angeles Riots or a narrated account of the Great Migration. President Barack Obama's speech about race and reconciliation given during his bid for president is also included.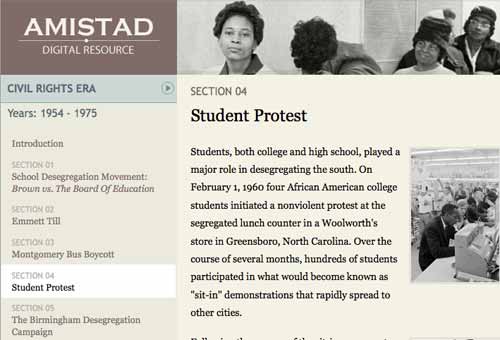 "The Amistad Digital Resource provides teachers and students a 'living history' of rich assets for reconstructing the hidden, fragmented past of African Americans," said Marable. "The multimodal design encourages students to inquire and research like scholars through employing ready access to oral history, photography, film, and other multimedia digital technology."
Amistad Digital Resource was made possible through a grant from the Ford Foundation. The website has received support from Columbia University's Center for Contemporary Black History and the Center for Digital Research and Scholarship. Additionally, NBC News/iCue provided a number of the site's videos.
Related links:


Download the press release (PDF)


Visit the Amistad Digital Resource website