Biography: Bart Gellman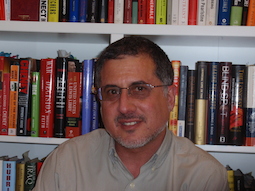 Bart Gellman had aspired to be a Washington Post reporter since college. In 1988, three years after completing a master's degree in politics at University College, Oxford, the Post hired him to cover the District of Columbia Superior Court. Two years later, he moved to the military and national security beat, and later did a stint as the paper's Jerusalem correspondent. After 21 years and two Pulitzer prizes, Gellman left the Post in 2010 to concentrate on long-form writing projects. His book, Angler: The Cheney Vice Presidency , was a New York Times Best Book of 2008.
Gellman on the reporting process.