In Conversation: Redesigning a Design Course with Dr. Katherine E. Reuther
Biomedical Engineering (BME) is a rapidly evolving discipline; a discipline that applies engineering principles and design concepts to the ever-changing worlds of science and medicine. Biomedical engineers must be agile and interdisciplinary, able to collaborate with professionals across myriad fields. As the field of biomedical engineering changes, so too should the classroom experience that educates this new cohort of professionals.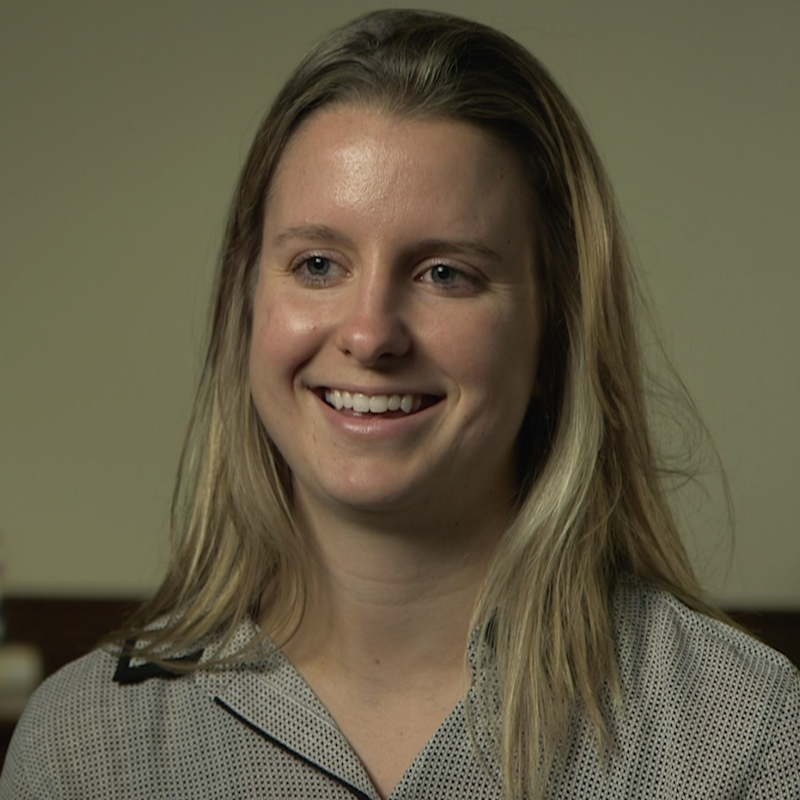 Dr. Katherine E. Reuther
Biomedical Engineering

This semester, Dr. Katherine E. Reuther, a lecturer in the department of Biomedical Engineering at Columbia, is doing just that; she is reimagining her
BME
design class by incorporating collaborative assignments and digitized lecture materials. With
funding from Columbia University's Office of the Provost
, Katherine has teamed up with the Columbia Center for New Media Teaching and Learning to co-create a learning environment more conducive to the world in which her
BME
design students will soon work. She is following a "flipped classroom" model, filming her lectures and making them available to her students prior to class meetings, allowing time for brainstorming, design prototyping, and group work during class. This method also allows time for guest speakers to visit class, giving students the opportunity to listen to and engage with professionals in the field.
As we approach the halfway mark in the semester, I asked Katherine a few questions about the course's progress.
Katherine, why did you apply to this provostial initiative? What are the benefits for blending your course?
I applied to this initiative because I was designing a new course, wanted to implement innovative teaching strategies, and was looking for support from expert technologists and educators in order to insure success. The main benefit for blending this course is the opportunity to have more class time for students to practice and refine concepts while receiving real-time feedback and guidance from the instructor and teaching assistants.
Since receiving this award, how has the implementation process been? Did you encounter any challenges getting started?
While we have faced some challenges, the implementation process has been rather smooth and well-received by the students. The main challenges were initial technical difficulties with the videos and finding the time to prepare the videos in advance (~1 week before the actual class). The greatest benefit of receiving the RFP award has been the excellent support from the CCNMTL staff, not only in assisting with the technology and its implementation, but also in developing teaching objectives and assessment strategies for this course.
This is a new way of teaching for you, but also for your students. How are they reacting to this new approach?
The students have provided early feedback that they are happy with the videos and feel that it prepares them well for the in-class activities. They like that they receive the information early (through video lecture) and are able to apply and refine these concepts in several different ways (including in-class activities, guest speakers, and group work outside of class) with the support of the instructor and teaching assistants. They also feel that the video quizzes force them to pay attention and also nicely highlight the main takeaways from each video.
Have there been any surprises so far? Has your project evolved at all from it's initial concept?
I think I am most surprised by how well this has been received by the students. While it requires some additional work for them outside of class, they seem to value the enhanced interactions with course materials, instructors, and their teams in-class.
The project has slightly evolved with respect to the specific video software (i.e. ScreenFlow to Camtasia) and other technologies (i.e. Bubbl.Us to LucidChart) being implemented.
Do you have any advice for other faculty who are considering blending their courses? Why should they do it? What should they expect?
From my experience, the beginning seemed very overwhelming. However, with the support of CCNMTL, and after creating my first few videos, the process became much simpler and more efficient. My main concern with implementing this was that the students would get bogged down by the different technologies being used. I aimed to make this as straightforward for them as possible, and so far I believe we are on the right track. I highly recommend making the videos short (~5 minutes). I spend the beginning of class time expanding on concepts in the videos, exploring examples, and addressing concerns, and then the rest of class is spent working on the designated group activity.
I believe this blended learning structure enhances student learning and allows for a more efficient use of class time for the instructor and students. While it might not be the right model for all courses, it seems to be working well for my collaborative project-based design course. If you choose to blend your course, you can expect a bumpy and busy road in the beginning, but with enough support and experience, you will become comfortable with the technology and how to deliver the material and it will become a much smoother ride.
---
We look forward to another conversation at the end of the semester when we can evaluate Katherine's students' work, feedback, and her own reflections on the overall benefits of her new teaching and learning environment. Meanwhile, we will continue to share her story with other faculty interested in pushing the boundaries of classroom teaching.