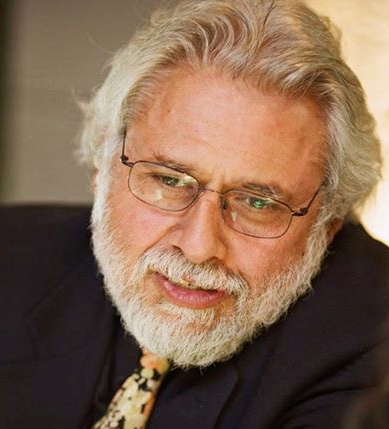 The Columbia Center for New Media Teaching and Learning (CCNMTL) mourns the loss of its leader and executive director, Frank A. Moretti, Ph.D. Dr. Moretti passed away this past weekend, succumbing to a long illness.
Dr. Moretti's vision, determination, and guidance was integral to the success of CCNMTL. He influenced many educational programs and projects at Columbia. His reach among faculty, staff, students, and administrators at Columbia and beyond was vast. More importantly, he was always a friendly and receptive voice, willing to assist and collaborate with any and all.
Through Dr. Moretti's 40-year career in school-based leadership, he became recognized as one of America's leading theorists and practitioners in the use of digital technology in education. He was the Executive Director of the internationally-known Dalton Technology Plan and founded the software company Learn Technologies Interactive. He contributed extensively to national and international conferences on technology and education. He authored numerous papers and articles on innovation in education and on the role of technology and multimedia in education.
Dr. Moretti was Professor of Communications at Teachers College, Columbia University, where he began teaching in 1981. From 1988-1992 he was Co-Director of the Institute for Learning Technologies at Teachers College. In 1999, he co-founded the Columbia Center for New Media Teaching and Learning. He served as the Center's executive director until his passing.
In addition, Dr. Moretti served as President of the Black Rock Forest Consortium, an alliance of colleges and universities, public and independent schools, and leading scientific and cultural institutions that promotes scientific research, education, and conservation in the Black Rock Forest north of New York City.
Prior to his career at Columbia, Dr. Moretti was the Associate Headmaster of The Dalton School, a private co-educational day school in New York City. He co-founded Dalton's New Laboratory for Teaching and Learning in 1989 and served as its executive director.
Dr. Moretti received a Ph.D. in History from Columbia University, 1983; M.Phil, Columbia University, 1976; M.Ed., Teachers College, Columbia University, 1976; M.A., History and Education, Teachers College, Columbia University, 1973; M.A., Latin, Columbia University, 1967; B.A., Greek and Latin, St. Bonaventure University, 1965.
The CCNMTL staff owes much to Dr. Moretti's spirit of innovation and exploration. We will miss his wisdom, knowledge, and enthusiasm. We extend our condolences to his wife Robin Stern and his family. We are also emboldened by his familiar phrase, "Go forth unafraid!"
Related news:
Nov-11-2013: Frank A. Moretti Memorial Symposium to Be Held at Columbia Nov. 18
Jul-17-2013: CCNMTL Thanks