Video recordings for the Learning with MOOCs workshop held on the MIT campus August 12 and 13 have been released online. The invitation-only workshop hosted by edX and sponsored by the William and Flora Hewlett Foundation included educators, technologists, researchers, learning scientists, entrepreneurs, and funders of MOOCs to share their innovations and discuss the impact of new learning technologies on education.
Columbia was represented by Maurice Matiz, Peter Kaufman, and Michael Cennamo from CCNMTL and Elle Wang from Teachers College as they sought to learn and share answers to the questions raised by the workshop organizers:
How can we best support students to learn in an online environment?
How can

MOOC

s be successfully integrated with the traditional classroom experience?
For which students and in what contexts are these courses most effective?
What can we learn from the rich data streams and teaching lessons generated by these platforms?
How do we structure the learning activities to produce data streams that better support research?
A highlight of the conference was a keynote on "The Research Perspective" delivered by Richard Clark of the University of Southern California. He based his talk on the need for evidence-based design as explained by the slide below: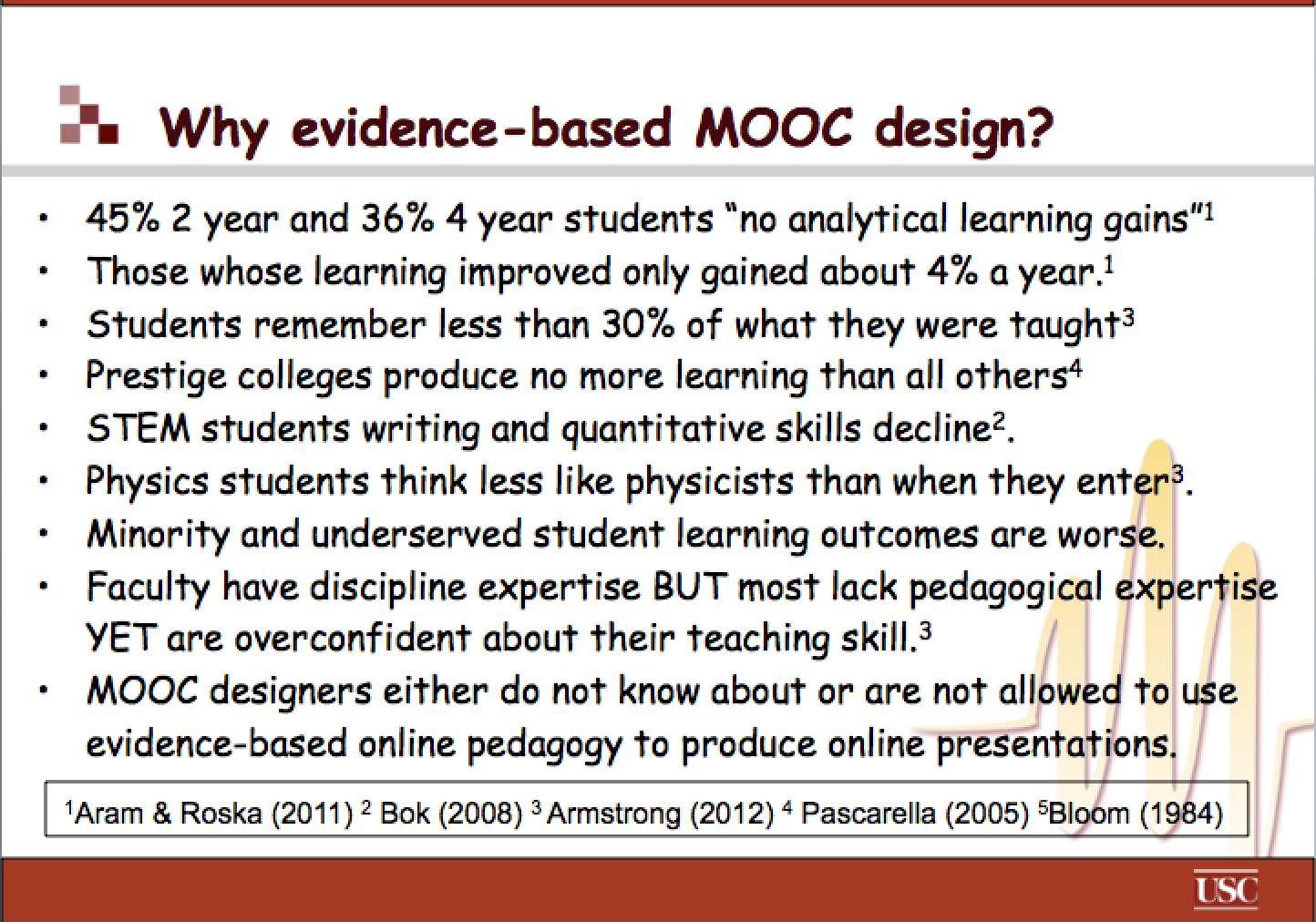 Plans for follow-up activities at MIT, Columbia, and beyond are now underway.