The Columbia Center for New Media Teaching and Learning (CCNMTL) and the Water and Climate Education Program (WACEP) collaborative recently launched courses three and four in a series of online courses that address the ongoing societal challenges of managing water resources under the pressures of climate change and variability. Courses three and four support WACEPs goals of offering interactive educational programs, forming research partnerships, and developing regional collaborations with professional and higher education students.
Early in 2014, two online courses were launched as a part of waceponline.org, an educational initiative that provides water managers with technical expertise to mitigate existing water resource problems and develop sustainable water resource management programs. The WACEP collaborative worked with a team of CCNMTL designers, developers, and educational technologists to build waceponline.org in an effort to improve local and regional capacity to manage climate-related risk in the Caribbean. Each course includes a short series of lectures and an interactive element. Courses three and four are taught by Dr. Casey Brown, associate professor at the Department of Civil and Environmental Engineering at the University of Massachusetts at Amherst and adjunct associate research scientist at Columbia University.
The third course "Course 3: Climate Information for Improved Water Management" was launched in May 2014. It focuses on the production of climate information for the water management sector including hydroclimatic climate forecasts on seasonal to inter-annual timescales, and climate change projections. It includes a four-phase Forecasting Exercise aimed to give participants a better sense of the different steps involved in generating a basic climate forecast through the analysis of thirty years of data. The data reflects hurricane and named-storm activity throughout the Atlantic Basin in the Caribbean as reported by ENSO.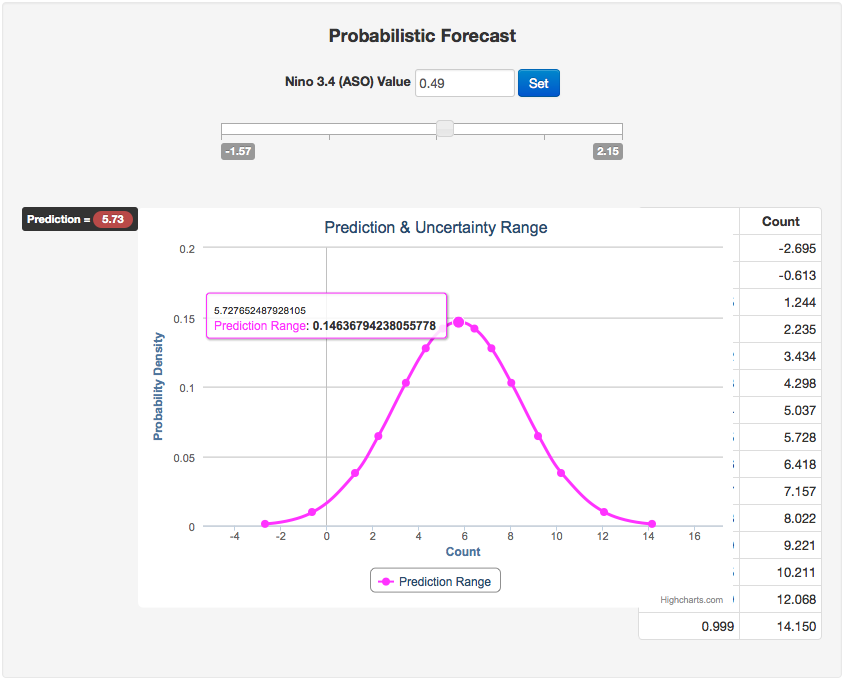 Figure 1. Graph identifies points along the curve indicating a storms prediction and uncertainty range.
The fourth course, "Course 4: Water Planning and Policy for Climate Variability and Change", launched this month. It allows participants to learn theory, build policy, and develop planning methods as water managers in the Caribbean. The ultimate goal is for participants to understand the principles of climate risk management and use them to assess, and plan for, the risk of climate change as it affects water supply systems. In addition, participants will be immersed in a Weather Roulette Game where they will make probabilistic forecasts, and determine best strategies for estimating the potential economic value of probabilistic forecasts.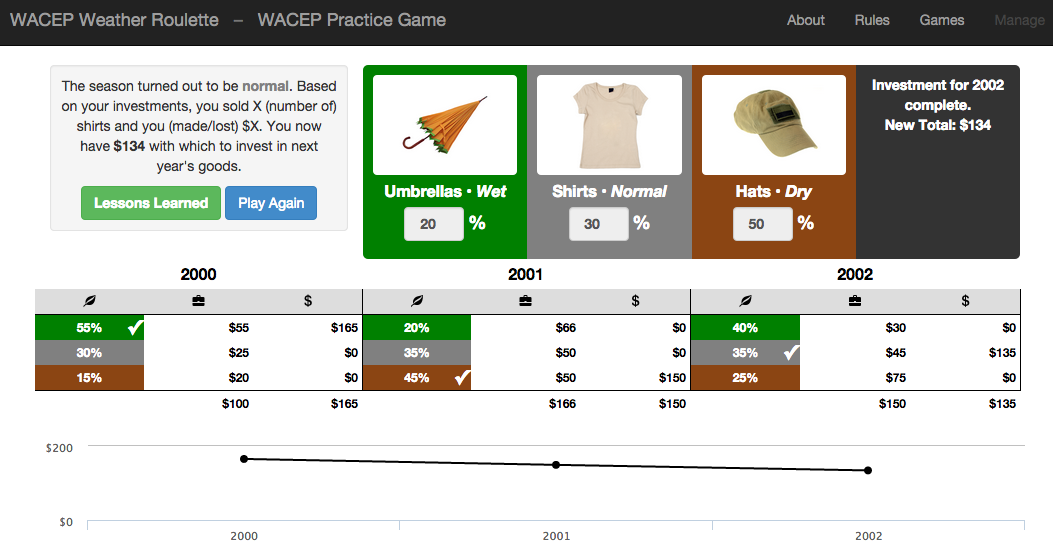 Figure 2. Weather Roulette Game- demonstration shows completion of three rounds of a game.
The WACEP collaborative includes the University of the West Indies Centre for Resource Management and Environmental Studies, the Caribbean Institute for Meteorology and Hydrology, the University of Massachusetts Amherst, and three institutes of Columbia University: the International Research Institute for Climate and Society (IRI), the Columbia Water Center, and CCNMTL. The WACEP collaborative is funded by the U.S. Department of State Office of Economic Policy and Summit Coordination as part of the Energy and Climate Partnership of the Americas, and is managed by the U.S. Agency for International Development and Higher Education for Development.