Settlement and a draft
On August 15, 2012, the government's National Planning Commission released a National Development Plan-2030, which stated that guidelines for public school infrastructure "should be legislated to ensure that they are adhered to." Over the next several months, the auditor general, the Human Rights Commission and the Fiscal and Finance Commission also took positions that aligned with Equal Education's, which gave more weight to the organization's norms and standards campaign.
Equal Education, meanwhile, planned a mass demonstration in the city of Bhisho outside the Eastern Cape High Court to coincide with the trial at the end of November. "We put together one of our most ambitious stunts ever," says Isaacs. He explains:
We were going to camp on this field, in this rural area outside the High Court, for three or four days. We had water trucks and tents and power. We were basing it on stuff we had read about the [US civil rights] march from Selma to Montgomery.
Then on November 17, three days before the case was scheduled to be heard, Minister Motshekga called Equal Education and offered to settle. EE's legal team flew to Johannesburg to meet with the minister and her staff. An offer to settle generally poses a difficult choice, says Budlender. "You might do better in court," he says.
The litigation, the court process itself can help to mobilize and organize and it becomes a public spectacle rather than a closed, quiet, behind-doors process. But you run the risk, of course, of the court saying you have already had a reasonable offer made to you and you are being unreasonable. That can be demobilizing.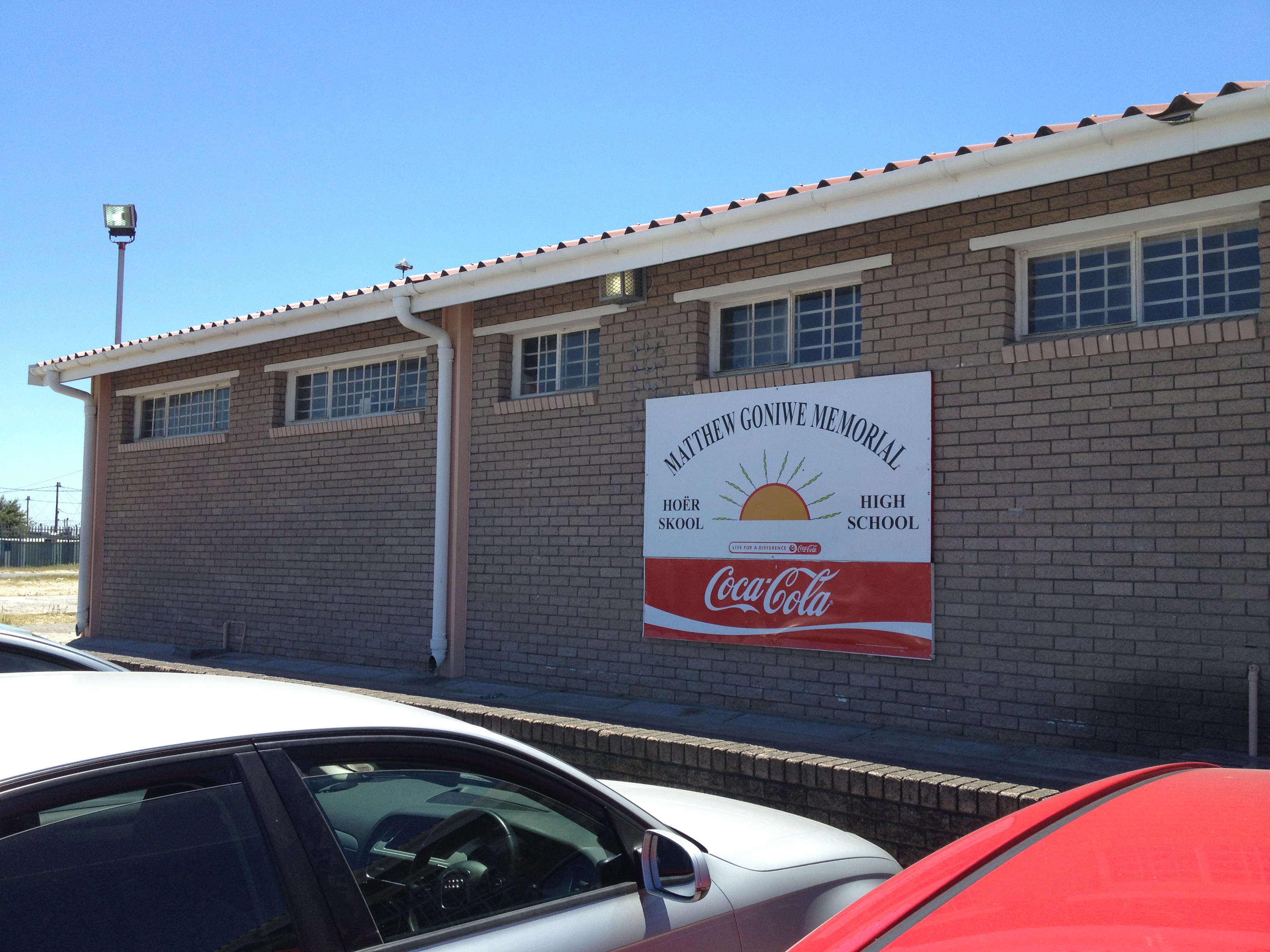 On November 19, one day before the court date, Minister Motshekga and Equal Education entered into an out-of-court settlement. She agreed to publish draft norms and standards for public comment by January 15, 2013, and final regulations by May 15. "They completely capitulated," says Isaacs. "They agreed to a deadline to create the regulations. It was an anti-climactic victory. The one thing which we compromised on was not making it an order of the court. It's an agreement between the parties."
Weak draft. On January 9, 2013, Minister Motshekga published a draft of Norms and Standards for School Infrastructure. The draft was so short and insubstantial that some EE members thought it was a summary. "The Minister published a very poor set of draft norms and standards, which took us by surprise by just how empty and bad they were," says Brockman. "That angered us, and we criticized those norms and standards vocally."
From January 9 to March 31, Equal Education held public hearings , gathered comments from citizens and experts, and submitted a detailed response to the minister. It also prepared the next salvo in its public relations campaign. From April 23-26, EE escorted Archbishop Thabo Makgoba, South African Human Rights Commissioner Lindiwe Mokate, and seven prominent writers, activists and academics around schools in the Eastern Cape. The visit was filmed and Equal Education produced a video. [34] "That trip took the campaign for norms and standards back onto the front pages of newspapers, back onto television sets, back onto radios throughout the country," says Brockman. He adds:
It put the situation in the Eastern Cape and the need for norms and standards and the very poor draft that had been submitted by the minister in January back on the public agenda in a very, very big way. In fact, the president made a statement, after the first or the second day, about poor school infrastructure in the Eastern Cape.