Trailblazers: Reston Dental Arts
The solo practitioner dentistry model of many decades was tried and true. Before the 1980s, almost all dentists were solo practitioners. But the model required that dentists be proficient not only in dental medicine but also personnel management, procurement, insurance and billing. Being your own boss came at the price of long hours and worries over issues unrelated to dentistry. Operating independently as a specialist, one also had to maintain and refresh a vibrant referral network of general dentists.
Then in 1979, the Federal Trade Commission lifted its ban on advertising by dentists. With advertising came the idea not only of practices with more than one dentist, but with multiple locations that would reach more patients. [1] Groups allowed for economies of scale across the board, from marketing to rent. By bringing general practitioners in with specialists, it wasnt necessary to refer work out of the practice, but rather keep it in the practice if a specialist was part of the group already, said Robert A. Hankin of the American Academy of Dental Group Practice. [2]
In 1986, Dr. David Porter Sutton, a dentist from Idaho, called on Dr. Thomas Eichlers office manager promoting the concept of a multi-disciplinary practice. Eichler worked in the Washington, DC suburb of Reston, Virginia, in partnership with a dental school classmate from Georgetown University, Timothy Kirkpatrick. Dr. Sutton proposed a model under which workload and revenue were shared among dentists, patients could access the full range of services in one place, quality could benefit from regular patient-care communication among dental specialists and dentists, and administrative responsibilities were managed by a core group of employees.
Dr. Sutton was advancing the idea that general dentists, who played a crucial role in referring patients to specialists, could team up with those very specialists to capture the benefits of referrals in one practice, in-house. Joining a group practice could offer increased flexibility and economies of scale, not to mention substantial income and, ironically, independence.
Park Dental in Minnesota had been one of the first to try it and Porter Sutton was marketing the concept as a product in itself. [3] Park Dental started in 1969 when two dentists who had met at a dental conference decided to form a business together. They had the idea that business best practices and dentistry professionalism could be leveraged and extended into a larger group setting. Over the years, the Park Dental practice expanded to 36 locations staffed by 100 dentists and included the full range of dental specialties as well as general dentists. The doctors believed that by gaining accreditation from professional bodies, lengthening operating hours to accommodate patients schedules and standardizing records, purchasing and processes, both dentists and their patients would benefit.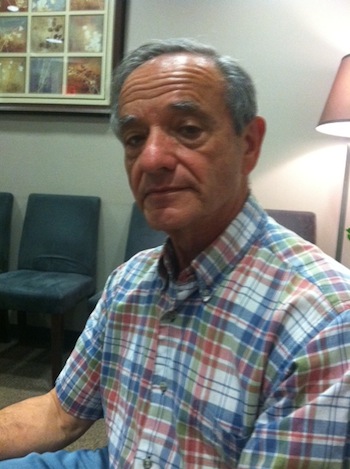 New venture. Eichler and Kirkpatrick were intrigued. Over the next year, they solicited feedback from other dental colleagues in the Reston area. The reaction was favorable. Within 12 months, they had a group of nine ready to commit. Reston Dental Arts, Professional Corporation (PC) incorporated in 1987. Each of the participating dentists was a shareholder. It brought together 10 doctors from a variety of backgrounds. The group included general dentists Thomas Eichler, Timothy Kirkpatrick, David Dodrill, Eric Forsbergh, Emilio Canal and Michael Messina. They teamed up with Dr. Robert Averne, a pediatric dentist, and periodontist Dr. Nicholas Ilchyshyn. [4] Endodontics and oral surgery were covered by associates.
Some of the shareholders knew each other from dental school. Drs. Eichler and Kirkpatrick, for example, had been classmates at Georgetown University and set up practice together. Canal and Messina also met at Georgetown. But mostly they were dentists already operating smaller practices in Reston who were acquainted as competitors and colleagues. Averne summarizes why he joined:
My reason for joining the group was the real estate factor. We were tired of renting. We were tired of increases in the leases. And secondarily, [it] was the belief that wed be better prepared for the future, the consolidation that we all expected was going to be imminent. [5]

Averne explains why he joinied the group

Orthodontics was the only specialty missing from their lineup. Dr. Vincent Mascia had practiced for years in New York City until family affairs brought him to northern Virginia. Although it was a high growth and potentially lucrative area in which to practice, Mascia did not have the existing patient base or referral network to sustain a new practice. Joining an established group made sense for him, and he accepted the groups offer.
---