Overture from ADP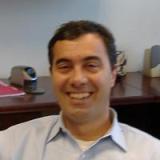 During the annual American Academy of Dental Group Practices conference in early 1997, Dr. Dodrill met representatives from the newly-formed ADP. ADP was the brainchild of CEO Greg Serrao, formerly an investment banker in the health care sector, and later manager at the Dublin, Ohio-based Cardinal Health. [8] ADP was based in Massachusetts. Serrao had launched ADP in 1995 at age 32 with the belief that he could bring his management experience to bear on improving the business of dentistry. For example, dental practices rarely accepted government reimbursements or even insurance payments. He aimed to team up with dental practices around the country and apply best practices management principles, consistency and specialization to improve both the patient and doctor experience. He saw group practices gaining market share from one-man outfits.
At the conference, Dodrill heard a presentation from ADP about its business approach. Intrigued, he approached Serrao to ask for more information. ADP was looking for new markets in large metropolitan areas like Minneapolis, Minnesota or Phoenix, Arizona. We werent looking at a market like a Reston; it never even came up on our radar screen, recalls Serrao. [9] However, I was impressed with [Dodrill] and certainly his view of the opportunity that we would present to Reston, adds Serrao.
Serrao on the Reston market

Dodrill promptly reported the encounter to his partners, and RDA invited the management firm to make a presentation. In April, Serrao flew to Reston to explain how ADP operated and how a partnership with RDA might work. In turn, he learned more about the group. Reston Dental had a strong reputation in the community. It was a comprehensive practice. It could form the basis for future growth in the rapidly-expanding region. Serrao could envision using the practice as a platform to extend its footprint into other locations in northern Virginia. He was surprised that all 10 RDA dentists were owners. That was common in medical practices, but not in dentistry. To make decisions, they had to get everybody around the table, he recalls. In theory, everyone was an equal partner.
Over the next few months during some four visits, Serrao also met the other members of the practice. As he recalls, Eichler was a really nice, sweet person. Serrao found co-founder Kirkpatrick to have a loud voice. And he was a bully. I mean, at one meeting he told Dr. Averne to just shut up I dont know why, but the group thought of him as a financial wizard. In group meetings, Serrao also noticed that the younger doctors tended to remain quiet. Still, the opportunity seemed worth pursuing. For their part, the RDA dentists were intrigued, and agreed to consider an offer.