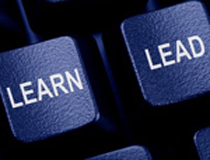 January 21, 2010. In a push to foster creative, technology-supported teaching approaches in public health education, the Mailman School of Public Health partnered with CCNMTL to launch the Teachnology Fellowship program this semester.
Lead by Leah Hooper, director of educational initiatives at the Mailman School, and CCNMTL educational technologist Michelle Hall, the new fellowship gives faculty the opportunity to refine existing teaching practices, explore new teaching modalities, and experiment with technology that supports exceptional learning outcomes. Throughout the semester, 10 fellows selected from a range of Mailman departments and centers will participate in semi-monthly meetings where they will receive on-going support, collaborate with colleagues, and expand their teaching repertoire. Using CCNMTL's Design Research methodology, fellows will undergo an iterative process to meet a teaching objective that they define individually. This approach includes discovery, design, and implementation phases and culminates with the reflection and evaluation phase in which fellows asses their efforts and determine the next steps of their objective.
Over the course of the fellowship, various CCNMTL educational technologists will lend their expertise in teaching technologies by giving guest presentations on tools like simulations, wikis, and e-portoflios. The Teachnology Fellowship was recently covered in the Association of Schools of Public Health Friday Letter publication. Read it here, and also take a look at CCNMTL projects created in partnership with the Mailman School.