Introduction
By June 2014, Editor Les High had invested much thought and effort into how to salvage his family-owned, 10,000-circulation, twice-weekly newspaper. The Pulitzer Prize-winning Whiteville News Reporter served a rural county tucked into the southeastern corner of North Carolina. In 2009, High had agreed to be part of an academic project to research and implement digital media business strategies that eventually included some dozen community newspapers. But even as the study progressed, the ground shifted as the national economy went into a multi-year tailspin and the onslaught of the Internet dramatically altered the media landscape.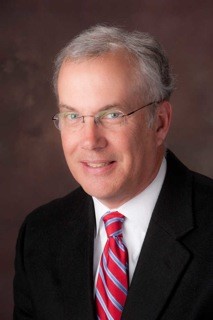 Initially, High had hoped that when the recession eased he could return to business as usual. But he quickly realized that a new normal had emerged—and it was not pretty. Across the country, newspapers folded or consolidated or shrank as advertising dollars migrated to the Web and subscriptions contracted. Everyone was looking for a viable new business model—but its characteristics were elusive. Certainly there were solutions aplenty proposed and attempted. High's partners in the community newspaper study, for example, had adopted a variety of strategies to adapt their print publications to a new digital age: create an in-house digital ad agency, slash print and distribution costs, design and market new products.
High and his sister, Director of Special Projects Stuart High (who joined the paper in 2011), examined each of these in turn to see whether any might be the solution for the News Reporter. Despite several efforts to increase the paper's digital advertising revenues, they still hovered around 10 percent. The paper still published itself, although its press, purchased in 1974, was aging—as were its pressmen. Finally, the News Reporter had successfully launched two new products in recent years, with a couple of others close to realization—but the Highs could not decide which was most promising and whether they should be digital only.

Recently, the Highs had begun to consider the possibility that there might come a day when there would be no print edition of the News Reporter, only digital versions. They would need to manage the transition from print to digital judiciously, since the vast majority of the paper's revenue still came from the print edition. With a small staff and limited funds for investment, the siblings wanted to focus on one or two major initiatives in the coming year. It was imperative that those new ventures have the potential to bring in new readers and new digital advertising revenue.[1] The question was: what should take priority?
---
[1] All quotes from Les High come from Saving Community Journalism, or from extensive interviews conducted with him from Spring 2009 through Spring 2014.