Biography: Ernestina Herrera de Noble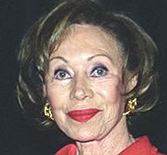 Ernestina Herrera de Noble became publisher of Clarín newspaper in 1969, following the death of her husband, Roberto Jose Noble, who had founded the newspaper in Buenos Aires in 1945. Herrera de Noble also chaired the Noble foundation, which funds Grupo Clarín's charitable, social, and educational activities. Among them is the Advanced Course in Journalism, an education and training program under the auspices of Clarín newspaper.
Herrera de Noble was the author of two books: Compromiso con el pais (1980) and La Argentina necesaria (1989). Beginning in 1997, she sat on the UNESCO Advisory Committee for Freedom of the Press, and in 1998 joined the board of the Museum of Television and Radio (since renamed the Paley Center for Media), based in New York. She was the mother of two adopted children.