FDNY and Risk-Based Assessment
FDNY was considered one of the most successful fire departments in the United States. Transformed in 1865 from a volunteer organization to a career department, it was the first in the nation to create a bureau of fire prevention to inspect buildings and identify risks. But by 2007, the inspection system had broken down.
The September 11, 2001 World Trade Center attacks, in which more than 343 New York firefighters lost their lives, showed that while the department was expert at firefighting, its command and control operations were lacking. "We were not prepared because what happened is [firefighters] ran to the World Trade Center—that's the way that those people are," says William Eimicke , in 2007 appointed FDNY deputy commissioner for strategic planning.
But what would have happened if there was another event in the Bronx?  It took months to figure out who died because we didn't know who was there. Because a lot of people went there without being called—they were off duty, some of them were retired. They took other people's equipment to go. All laudable, but organizationally awful. [17]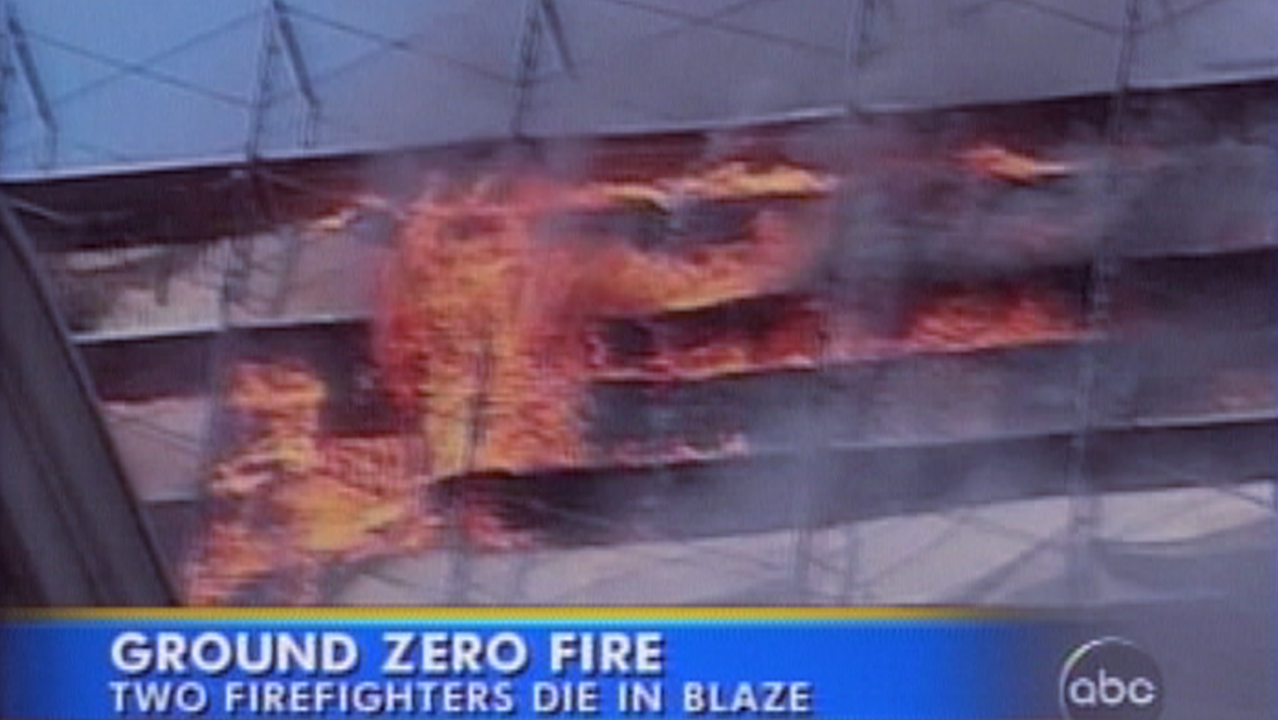 FDNY's management deficiencies were further evidenced in an August 2007 fire at the Deutsche Bank building at 130 Liberty Street. It had been vacant since 9/11, and was undergoing demolition when an errant cigarette set it ablaze. Firefighters responded within 3 1/2 minutes; still, it ultimately took 475 firefighters seven hours to put out the fire. Two firefighters died from suffocation. A city investigation later attributed the severity of the fire to the building's lack of a functioning standpipe to help direct water to the blaze and concluded that inadequate inspection and reporting procedures had contributed to the firemen's deaths.
Strategic Plan. Deputy Commissioner Eimicke was put in charge of analyzing the existing inspection system. He learned that a cadre of 350 civilian inspectors was responsible for some 300,000 buildings. FDNY classified buildings as either A, B, or C: A buildings were inspected annually, B buildings biannually, and C buildings every three years. The classifications—largely unaltered for six decades—were based on a combination of factors, including the building's use, its location, and the commander's intuition about whether it was hazardous. FDNY kept a record of the rankings in a card catalogue.
Eimicke chose Rich Tobin, FDNY's assistant chief at the Bureau of Fire Prevention , to lead efforts to reform the inspection system. Tobin and his internal team realized that the existing system lacked hard data. "We had assigned those ratings based on our own experience in the area," says Tobin. "And a lot of times they were just passed on. There was no up-to-date data… A new company commander could come in and never update the status of a building." [18] Moreover, certain FDNY units, such as in midtown Manhattan where most buildings were high-rises, did not have enough manpower to complete the required inspections in any given year.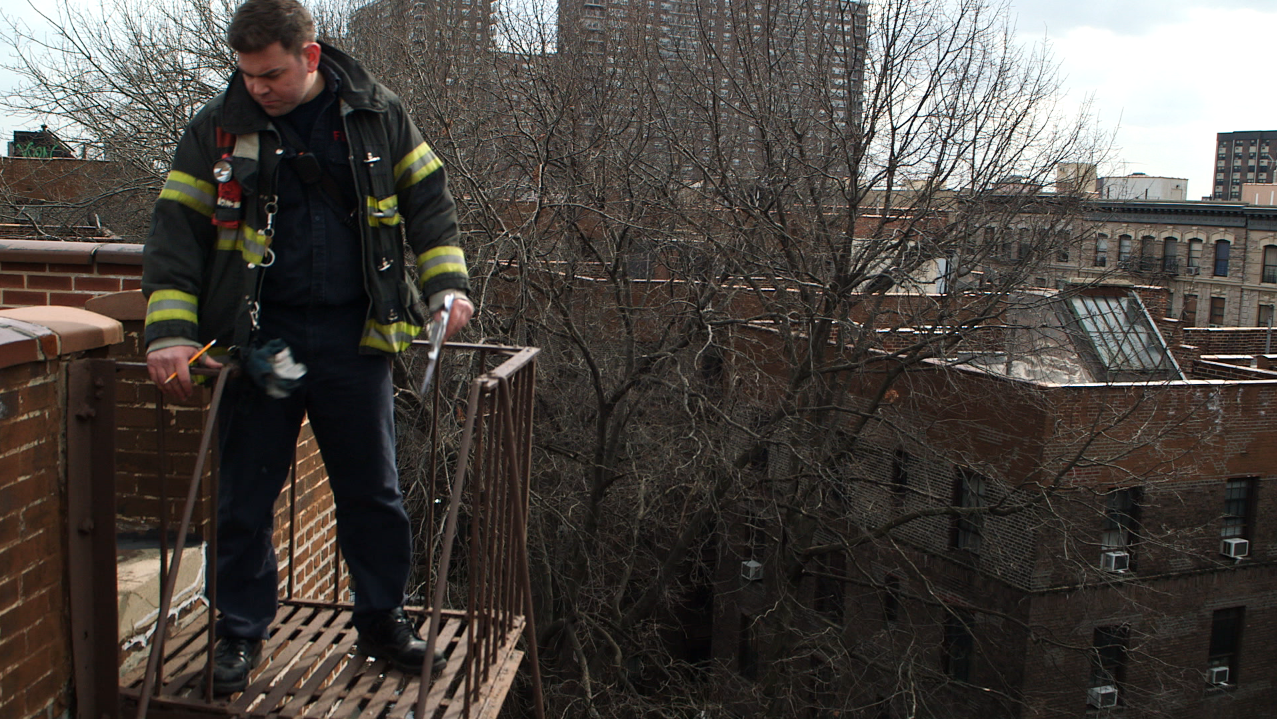 Eimicke and Tobin saw much to be gained by applying certain principles from the Compstat model to a new fire safety inspection system that could more accurately predict and forestall fires. "We saw all of the successes the Police Department had with Compstat," says Tobin.
We saw where they were targeting their resources to where the crime was occurring. The whole idea was to get there before the crime occurred, saturate the area. And we wanted to duplicate the same thing with our inspection process. We didn't want to wait for a fire to hit, we wanted to be out there proactively inspecting these buildings, eliminating their hazards before they had a fire there.

Rich Tobin: video.
Compstat's basic principle of resource allocation based on risk could be adapted to the Fire Department, and specifically to the Bureau of Fire Prevention. FDNY had a fixed number of inspectors and too many buildings to inspect. If the department could send inspectors to buildings with the highest risk of fire, the same number of inspectors could prevent a higher number of fires.
Digitize . The first step was to update and digitize FDNY's existing inspection data. In 2009, Eimicke brought in consultants from IBM. The IBM team began its work by accompanying inspectors on every step of the inspection process for a period of months. Claudia Gerola , an IBM business strategy and development consultant, had the challenging job of mapping the status quo.  She explains:
To determine how to proceed with this project, we had to understand what everybody did all day long, what the flow of their day was, when they captured information, how they recorded it, what did the form look like that they had to fill out—the purpose being obviously to capture that data and digitize it so that it could be accessible and manipulated.  But in order to do that… we would bring 10 or 12 experts into a room and get them to open up. [19]

Claudia Gerola: video.
It was important to involve the inspectors early in the reform process, not least to bridge the culture gap between the tradition-bound FDNY and the IBM consultants. The IBM survey potentially invited a backlash from the close-knit—and unionized—firefighters. "We were… telling them to go out with these teams and re-inspect every building in their district and take their card-based data and put it into the computer with the IBM team," says Tobin. "So we were doubling their work."
By mid-2010, FDNY had digitized its inspection system. But making the inspection system truly risk-based required a more sophisticated assessment of each building's chance of catching fire. Data that could help predict the probability of fire in any given building was spread across multiple city agencies. For example, buildings in poor or high-crime neighborhoods were more likely to catch fire than the same kinds of structures in safer, more affluent neighborhoods—but crime and income information resided with NYPD and the Finance Department. Buildings with code violations were also more likely to be at risk, but that information was at the Buildings Department.
It became clear to Eimicke, Tobin and their team that one of the biggest challenges would be access to data from other city agencies. Tobin explains that the even though many agencies had digitized their data, it came in formats that could not be read by other departments. "One of the biggest challenges to overcome was the fact that every one of the agencies had its own silo of data.  The other point was, they weren't all on the same platforms.  So sharing that data across lines was very difficult, really difficult," he recalls. Not only was other departments' data difficult to merge with that of the fire department, it was also in some cases out of date. "We hit some real bumps in the road" in constructing the risk-based system, Tobin says. FDNY inspectors, for example, might visit a building flagged by the Buildings Department only to discover that there was no longer a building at that location.
---
[17] Professor William B. Eimicke's lecture on February 10, 2014, for his course. "Effective Management in the Public Service," at Columbia University. Columbia granted Eimicke a leave of absence in 2007 to work for FDNY.
[18] Stepan's interview with FDNY Assistant Chief of Fire Prevention Richard Tobin, on February 25, 2014, at FDNY's Bureau of Fire Prevention in New York City. All further quotes from Tobin, unless otherwise attributed, are from this interview.
[19] Stepan's interview with Claudia Gerola on March 3, 2014, at Columbia University, New York City. All further quotes from Gerola, unless otherwise attributed, are from this interview.