Bloomberg and Open Gov
While Eimicke, Tobin and their team were working through the challenges of data sharing across city agencies as part of their work on the FDNY inspection system, a parallel development at City Hall provided crucial help—the public sharing and publishing of city data of all kinds. Michael Bloomberg had succeeded Giuliani as mayor in 2002 (he was reelected in 2005 and 2009). Bloomberg had come from Bloomberg LP, a financial information services company he created and ran. Over his business career, Bloomberg had learned to appreciate the value of reliable numbers. "In God we trust. Everyone else, bring data," he was known to quip, only partly in jest. [20] He made it a priority to promote the use of data to govern better.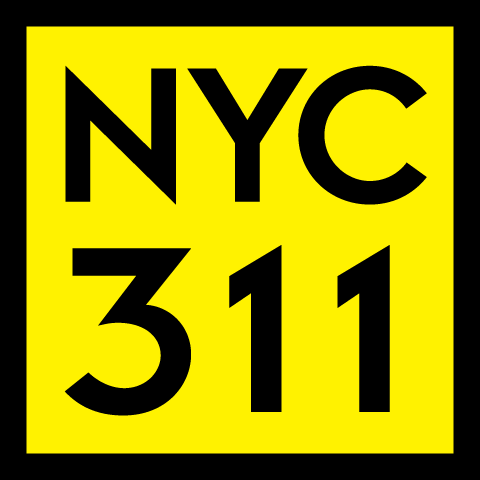 An early innovation was a hotline that would provide a single point of access to city services. The call-in telephone number was 311, and it launched on March 9, 2003 . It functioned like a 911 hotline for non-emergencies. In its first 10 years, 311 handled an average 16 million calls a year, and "consolidated more than 40 separate City call centers and hotlines—and 11 pages of government listings in the phone book—into one, easy-to-remember number," according to the city's history of the program. [21]
Goldsmith. Meanwhile, Bloomberg in 2010 brought in Stephen Goldsmith as deputy mayor for operations. He had been former two-time mayor of Indianapolis, a special advisor to President George W. Bush, and chair of the board of directors of the Corporation for National and Community Service. As mayor of Indianapolis, Goldsmith improved the quality and accessibility of public spaces and rebuilt neglected neighborhoods. He had learned to listen to citizens and address their needs in an effective and efficient manner. In New York, he was still charged with addressing the needs of the public, but in an entirely new context: Big Data. He recalls:
When I came in as new deputy mayor of operations, the city's budget was very stressed… High-quality services were being produced, but they were being produced at reasonably high costs that I didn't think was sustainable. So we looked for ways to increase the efficiency, productivity [and] effectiveness of [New York City] government. [22]
One of his key missions was to take the various "big data" initiatives under way in the administration, and give them an official shape and direction.  There was a need to connect data mining and citizens' issues, and Goldsmith saw social media as a key tool in establishing the link—citizens were already creating data, but it had not yet seen practical application within city management. "You have cloud computing which drives down the cost of acquisition of sophisticated solutions," says Goldsmith.
You have essentially every field worker with the capacity to have a handheld device, real-time data, actionable data, at the scene of a crime or… child welfare problem. You have social media, which means that broad arrays of individuals in the community, New York City, can communicate or complain or tweet about a very significant problem or not. You can mine that data and identify it.
New York City already had an infrastructure for collecting data on city services delivery. Since the 1970s fiscal crisis, the mayor's office had tracked aspects of city government performance, including money spent and services delivered, through the Mayor's Management Planning and Reporting System (MMPRS), which published management statistics every six months. A study found that at the end of the 1980s, however, the MMPRS' "voluminous agency statistics reported to the public twice a year included almost no measures of outcomes or 'results.'" [23] That perception persisted for the next decade. Good government advocates and the public alike saw it as little more than "an obligatory exercise in eyestrain and endurance," according to a New York Times editorial early in the Bloomberg administration. [24] Goldsmith and his team revamped the Mayor's Management Report to make it more user-friendly, with less jargon and an online interactive tool that allowed users to access neighborhood-level statistics.
He also updated the 311 service. In 2011, a 311 Services Map went live on the city's website; it illustrated how 311 complaints were distributed geographically. Goldsmith announced at the launch that New Yorkers had the "right to know where the problems and trouble spots are in their neighborhoods… so they can look at those problems and can hold government accountable." [25]
These initiatives made city government activities more visible to the public through user-friendly data, and made its services more accessible. It became easier for citizens not only to obtain but to evaluate government services. But for all the success, Goldsmith says, 311 in particular "assumes that people have to call to register a problem—that government can't figure out about the problem before somebody complains about it." [26] Given the amount of data available to government, was there a better way to use it to find and fix problems even before they generated complaints?
Stephen Goldsmith: video.
---