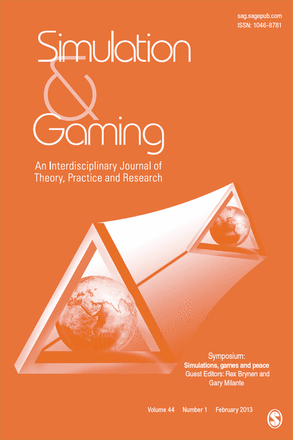 An article co-authored by Tucker Harding, a senior educational technologist at the Columbia Center for New Media Teaching and Learning, and Mark Whitlock, Coordinator of the Program on the Prevention of Mass Killing at Columbia University's
Center for International Conflict Resolution
, was recently made available on the website of the journal
Simulation & Gaming
. The article was published in the journal's February 2013 print issue.
The article, "Leveraging Web-Based Environments for Mass Atrocity Prevention," describes how COUNTRY X, a simulation developed by CCNMTL, was used in both a graduate course in prevention of mass killing and genocide at Columbia's School of International and Public Affairs (SIPA) and at a workshop for regional conflict early warning analysts in Africa.
Harding and Whitlock found that individuals who used the simulation were more engaged and developed more complex analyses of conflict resolution scenarios.
Staff from across Columbia University Libraries and Information Systems (CUL/IS) gathered to present posters at the organization's first assessment and service improvement mini-conference on June 20, 2013. Adrienne Garber and Tucker Harding, both educational technologists at the Columbia Center or New Media Teaching and Learning (CCNMTL), presented a poster on the Center's efforts to use quantitative and qualitative data to develop Mediathread features.
Mediathread debuted at Columbia in Fall 2010 as an innovative, open-source platform for collaborative, multimedia analysis. This spring, Garber and Harding surveyed students and faculty from the 46 courses who used Mediathread during the semester to gather data on attitudes about the tool supported by observations of actual behavior. Their objective was to prioritize feature development for CCNMTL's next round of design based on user needs. Their evaluation was guided by Design Research, an iterative cycle of research, development, and assessment used by CCNMTL to experiment with and improve innovative uses of technology.
Garber and Harding were excited to present their poster entitled, "Research-Based Design Decisions: Using Observational and Survey Data to Inform Tool Development." The poster included research methodology, data collection and analysis, results, and evidence-based recommendations for future iterations of the tool.
The surveys provided insight into how students and faculty used the tool during the Spring 2013 semester to improve teaching and learning across various courses and assignment type. According to the student survey, close to 90% of Mediathread users would recommend that the tool be used again in future classes. Over 60% of students chose "Easy" or "Very Easy" to describe the ease of use of Mediathread.
"It is important for us as a Center to be critical of our own work and to make research-based decisions when designing our educational tools," said Garber. "We aim to find that 'sweet spot' of efficiency and effectiveness: to be cost-efficient with our resources while developing the most effective products for our faculty's learning objectives in their courses. Rigorous analysis of user data pushes us closer to that goal."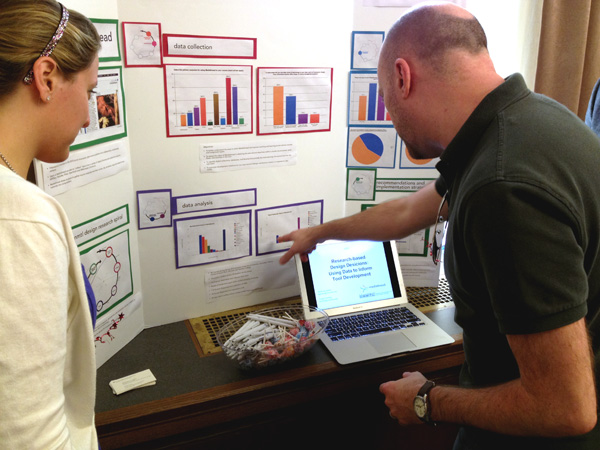 Garber and Harding used the survey results along with the observational data to make a series of recommendations for further developing Mediathread. For example, over half of student respondents said they were not provided a rubric - an explicit statement of the performance expectations and scoring guidelines for an assignment - for their Mediathread assignment. In conjunction with that finding, 1 in 5 students reported not having a clear idea of how their work would be evaluated in Mediathread.
This led Garber and Harding to discuss development beyond the code base and feature refinement, such as faculty support and training. The recommendations include establishing and describing best practices for using Mediathread as an educational tool, partnering with faculty on designing rubrics for assignments, and designing and testing assignments and exercises that would help students develop key skills for analysis and self-reflection using multimedia.
CCNMTL plans to gather longitudinal data of Mediathread over several semesters to better assess the value of Mediathread in attaining a course's educational objectives.
One year into a project to develop an interactive web tool to help students at the Columbia University College of Dental Medicine make future career decisions, user feedback is providing insight into its positive effects as well as guidance for future project developments.
The project is called PASS, which stands for a Population-Based Approach to Patient Service and Professional Success. PASS is a collaboration between the Columbia Center for New Media Teaching and Learning and Drs. Burton Edelstein and Courtney Chinn, both faculty at CDM.
Dental students In Dr. Edelstein's Fall 2011 Oral Health Care Delivery course were asked to complete activities through the PASS website that encourage them to think about how real-world issues like community demographics relate to decisions about where and how to build a dental career.
Students watched documentary-style videos of "exemplars" (successful, practicing dentists), navigated interactive fictional maps based on realistic data showing demographic information and locations of existing dental practices, and practiced creating career plans based on community needs and the dentist's career and life goals. The activities took about an hour to complete.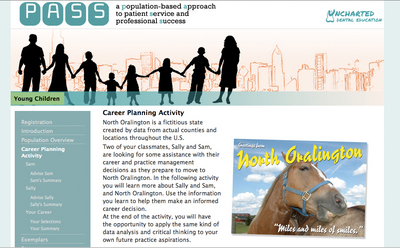 Cindy Smalletz, an educational technologist at
CCNMTL
who has worked closely with
CDM
faculty on the project, says
PASS
was designed both to provide practical education for future dentists and to make students aware of ways they can address
disparities in access to dental care
that exist in many
U.S.
communities.
Feedback on the exercises indicated students found PASS to be a creative and engaging way to introduce dental public health issues while providing useful guidance for career planning. Students described the online activities as well-designed, fun, and thought-provoking, and said PASS addressed content otherwise lacking from their curriculum. Students also commented that the online exercise helped them realize that serving diverse populations can be part of a successful, fulfilling career.
PASS's developers, for their part, are happy to get feedback that can inform future project development. The PASS project is still in the early stages of development; a $1.3 million grant will support PASS for a total of five years. Year one focused on young children, and subsequent years will focus on adolescents, disabled adults and children with special needs, community-dwelling older adults, and frail or homebound older adults.
Since receiving the student feedback, CCNMTL and CDM project staff have decided to make the interactive maps more user-friendly and to be particularly careful to select compelling "stars" for the exemplar videos. "Students had very positive responses to the exemplar videos. As we go into year two, we're carefully picking exemplars because we know how much of an impact they can have on students," Smalletz said.
PASS is funded by a grant from the Health Resources and Services Administration (HRSA) for the training of pre-doctoral dentists.
CCNMTL's Jonah Bossewitch and Mark Phillipson delivered a presentation on Mediathread, the Center's multimedia annotation tool, at the 2012 New Media Consortium (NMC) Summer Conference. Their application was accepted to be one of only a handful of hands-on workshops offered at the conference.
The NMC conference is an annual event for professionals to explore and discuss the integration of emerging technologies in teaching, learning, and creative inquiry. This year's conference was held June 12-15 at the Massachusetts Institute of Technology.
At the workshop, Bossewitch and Phillipson demonstrated to a packed classroom how using annotation tools such as Mediathread in teaching and research can deepen analysis of rich media. Participants worked hands-on with Mediathread and learned how to embed web-based videos and images into course-based multimedia analysis.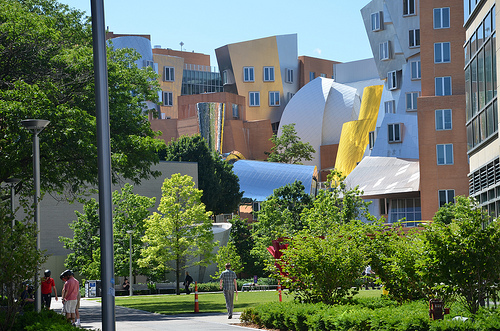 The New Media Consortium is an international community of experts in educational technology whose goal is to help hundreds of member universities, colleges, museums, and organizations drive innovation across their campuses. One of the NMC's main initiatives is the production of annual Horizon Reports, which cover technologies that will soon have an impact on education. Copies of the higher education Horizon Report are available for viewing in the CCNMTL Faculty Support Lab in 204 Butler Library. CCNMTL has carried the NMC membership for Columbia University since 2006.
NMC is offering a collection of videos of the conference through iTunes U that includes the opening keynote by Joichi Ito, director of the MIT Media Lab, and closing remarks by Lord David Puttnam, acclaimed film producer and chancellor of Open University. The videos are also available on NMC's YouTube channel.
Two online simulations developed by the Columbia Center for New Media Teaching and Learning (CCNMTL) in partnership with Columbia faculty were presented by Center staff at an invitation-only workshop at Columbia University, "Natural Resource Management in Peacebuilding Contexts." The workshop, held April 25-27, brought together experts and individuals involved with teaching natural resource management in peacebuilding contexts to explore how to best prepare new teaching materials and integrate case study information into training programs.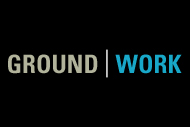 Educational technologist Maria Janelli presented Ground|Work, an online simulation in which users grapple with maintaining the fragile peace in a fictitious post-conflict country called Nimpala. Janelli's presentation was part of a discussion on strategies for teaching college students the skills needed to enter the peacebuilding workforce.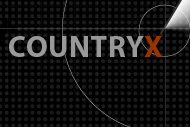 Tucker Harding, also an educational technologist at CCNMTL, presented Country X, an online simulation created to address challenges surrounding the training and education of prospective genocide prevention practitioners. The discussion during this workshop focused on how customizable simulation exercises like Country X can enhance short-duration practitioner training programs and make relationships between trainers and practitioners more sustainable.
The workshop was sponsored by the Environmental Law Institute (ELI), The United Nations Environment Programme (UNEP), The Earth Institute at Columbia University, the Center for International Earth Sciences Information Network (CIESIN), the Advanced Consortium for Conflict, Cooperation and Complexity (AC4), McGill University, and the University of Tokyo. This group is publishing a series of edited volumes that identifies lessons learned in strengthening post-conflict peacebuilding through natural resource management. The edited volumes will seek to inform the work of the newly established UN Peacebuilding Commission and of other institutions working in this field.
Staff from the Columbia Center for New Media Teaching and Learning (CCNMTL) and a research partner from the HIV Center for Clinical and Behavioral Studies recently traveled to South Africa to conduct on-site research for a digital counselor support tool designed to help HIV patients stay on their antiretroviral medication.
The tool is part of a project called Masivukeni, which translates to "Let's wake up!" in the Xhosa language. The HIV Center, CCNMTL, and the University of Cape Town recently received a $3 million NIMH grant to test whether patients who receive counseling through Masivukeni stay with their treatment plans better than those receiving standard counseling practices. Dr. Robert H. Remien, Professor of Clinical Psychology, is the principal investigator of the grant.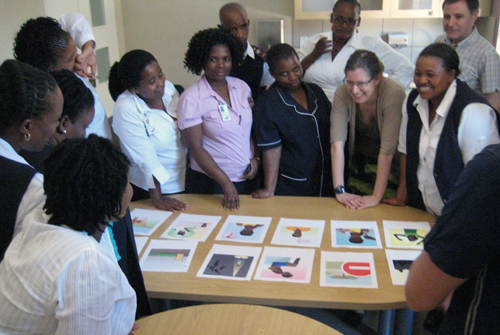 CCNMTL senior program specialist Jessica Rowe, CCNMTL web designer Marc Raymond, and Dr. Reuben Robbins from the HIV Center worked with Dr. Kevin Stoloff of the University of Cape Town and counselors and nurses hired for the Masivukeni project. They visited two clinics outside Cape Town where the Masivukeni trial will take place. Focus groups tested the tools and gave feedback on how the content and design, from navigation to illustrations, can best connect with Masivukeni's target audience.
A major reward of the 7,800 mile trip from New York City was learning how to design a program that fits into the culture and everyday experiences of South African HIV patients. "There are some things you can't Google," said Raymond. "For Masivukeni to fit into the rest of the media world of our South African participants, it has to feel familiar, which is a challenge for American designers."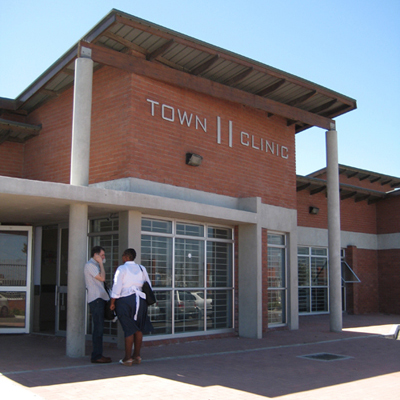 Rowe stressed the importance of working directly with South African counselors and being present to get candid, detailed feedback. "It was great to hear responses to the tool in person," she said. "We wouldn't have been able to receive the same response from the counselors remotely."
The trip is CCNMTL's second to the country; the first was in 2008, when a research team gathered information to build a pilot version of Masivukeni.
Since their return, Raymond and Rowe have begun work on design improvements, and the project counselors have worked with Dr. Stoloff and the Columbia team to rewrite a voice-over for the program. A joint team from CCNMTL and the HIV Center will travel to South Africa again in May to deploy the tool at the test clinics and train counselors.
The Tobacco Cessation website, first announced in November 2009, has been completed and will be released this fall to students from the Columbia College of Dental Medicine.
Two years ago, the site was piloted with one module. Coming this fall, the site will be a comprehensive online tobacco cessation intervention program, featuring a step-by-step process composed of 5 sequential components: Ask, Advise, Assess, Assist, and Arrange (the 5As), which work together to provide a comprehensive tobacco cessation program. The goal of this website and the seminar is to provide dental students with the didactic and clinical skills to intervene with patients who use tobacco to improve their oral and general health.
It is widely accepted by members of the dental profession that addressing tobacco use with patients should be an integral part of every dental visit. However, national surveys suggest that less than 50% of US dentists ask their patients about smoking and even fewer offer them assistance to quit. Lack of training is most often cited to explain the reluctance of dentists to provide tobacco cessation interventions. Doctor Albert will use the online modules to help students prepare for the seminar portion of the intervention which will feature role-play with potential at-risk patients and student discussions and reflections.
Over 1,700 participants from over 90 countries convened at the 6th eLearning Africa conference, including Ryan Kelsey, associate director of education and research at CCNMTL. Kelsey participated in two sessions at the conference hosted in Dar es Salaam, Tanzania in late May. His trip was sponsored by the Carnegie Corporation of New York.
Kelsey participated in a workshop led by the University of Cape Town's Centre for Educational Technology on steps toward building an online network of educational technology professionals and researchers across African universities. Over 50 people participated from all over sub-Saharan Africa identifying the objectives of the network, how it would be governed, and who would be allowed to participate, among other topics. CCNMTL is hopeful that our participation will lead to funding proposals where the Center can both serve as a resource for African universities seeking to enhance their educational technology capabilities and share many of the tools CCNMTL has developed over the years.
Kelsey also participated in a series of presentations on HIV-related education projects that make use of new media technologies. He presented Masivukeni, the only project presented that focused on the importance of continuing to improve antiretroviral treatment adherence (see picture below). The audience of approximately 50 people were very interested in its potential for replication in other locales as well as CCNMTL's participatory design process.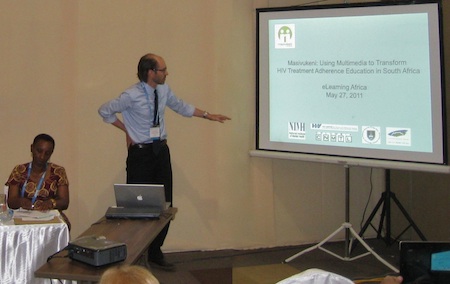 Dan Beeby, CCNMTL associate director of services, represented Columbia at the fourth annual New York Higher Ed Tech Forum. The NYHETF aims to gather IT professionals working in higher education institutions in New York to foster a spirit of collaboration. This year's session on June 3rd was hosted by Adelphi University, Long Island and it attracted about 100 attendees from 10 universities.
The theme of this year's forum was "Navigating the Shifting Tides." Beeby first presented highlights of "shifting tides" at Columbia in a five-minute lightning talk. Those highlights included:
transition to the Sakai

LMS

IT emphasis on administrative applications
the increase use of third-party IT vendors
the growth of interest and use of lecture capture systems
the switch to cloud-based email and calendaring
Beeby also presented at the teaching and learning session on the implementation and success of Wikispaces at Columbia, which is now entering its fourth year. The hour-long presentation was well received and it covered multiple points related to the integration of a collaborative system into the university environment, including, single sign-on, provisioning, templating, and branding. Adam Frey, co-founder of Wikispaces.com, joined Dan at the event to help with the presentation.
The Friday Letter, a weekly publication of the Association of Schools of Public Health, released an article entitled, Expanding the Knowledge Network through Columbia's Global Classroom, highlighting how students from Indonesia and Sri Lanka are tuning in to classes at Mailman School of Public Health.
The April 15, 2011 article focused on the course, "Protection of Children in Disaster and War," taught by Dr. Neil Boothby, the Allan Rosenfield Professor of Clinical Forced Migration and Health and director of the Program on Forced Migration and Health, and Dr. Lindsay Stark, assistant professor of clinical population and family health, that was shared via video conferencing and, online, using a Wikischolars site.
Michelle Hall, CCNMTL senior educational technologist, helped the group choose and set up the Wikischolars platform for collaborative editing that allowed for Columbia UNI and non-UNI access; advised how the assignments should be set up along with the RSS feeds to capture student responses. Michelle also trained the TAs and coordinators to use the wiki that was set up to function like a course management system, using a wiki page for each class session.
Jonah Bossewitch, CCNMTL lead technical architect, and Michael Preston, former CCNMTL senior educational technologist, co-authored a chapter entitled, Teaching and Learning with Video Annotations, for the recently released anthology, Learning Through Digital Media: Experiments in Technology and Pedagogy. Their chapter recapitulates the history of multimedia annotation projects at CCNMTL, focusing especially on the pedagogies and learning outcomes that have motivated CCNMTL's work over the years. The authors discuss curricular activities which have stimulated the development of our VITAL and MediaThread multimedia analysis environments.
Learning Through Digital Media was edited by New School Professor Trebor Scholz in preparation for the upcoming Mobility Shifts: An International Future of Learning Summit. The peer-reviewed book contains a series of practical applications of digital media to formal and informal learning situations, with a focus on teaching techniques across a range of services and tools. The "ambition of this collection is to discover how to use digital media for learning on campus and off. It offers a rich selection of methodologies, social practices, and hands-on assignments by leading educators who acknowledge the opportunities created by the confluence of mobile technologies, the World Wide Web, film, video games, TV, comics, and software while also acknowledging recurring challenges."
Learning Through Digital Media was published in March 2011 by the Institute of Distributed Creativity under a creative-commons license (CC-BY) and is available in a variety of formats, including hardcopy, PDF, ebook, and web-based. Both the anthology and the summit were sponsored by the John D. and Catherine T. MacArthur Foundation.
February 23, 2011. The Science Education and Civic Engagement International Journal published an article on the CCNMTL-developed simulation, Brownfield Action, in its Winter 2011 issue. Created in partnership with Barnard Professor of Science Peter Bower, Brownfield Action is an interactive simulation that combines scientific expertise, constructivist educational philosophy, and multimedia to advance the teaching of environmental science. In the simulation, students are presented with maps, documents, videos, and an extensive network of scientific data to conduct environmental site assessment investigations and work collaboratively to explore and solve problems in environmental forensics. Brownfield Action is a central component of Barnard's introductory environmental science course and is also used at nine additional colleges, universities, and high schools.
"Brownfield Action: An Inquiry Based Multimedia Simulation for Teaching and Learning Environmental Science," was authored by Professor Bower, CCNMTL Executive Director Frank Moretti, and CCNMTL Associate Director Ryan Kelsey. The article provides testimony of instructors using the Brownfield Action Simulation in their courses, as well as an independent professional evaluation that demonstrates how Brownfield Action has significantly increased student understanding and learning across a wide spectrum of uses.
Visit the Science Education and Civic Engagement International Journal online to read the full article.
January 31, 2011. Join us at the next University Seminar on New Media Teaching and Learning, "Triangle Initiative Interventions in HIV Prevention and Treatment: A Progress Report," on February 3, 2011, from 3:30 - 5:00pm in Butler Library.
In this seminar, Dr. Robert Remien of the HIV Center for Clinical and Behavioral Studies Dr. Louisa Gilbert of the Columbia School of Social Work's Social Intervention Group will share how they are implementing custom-developed, multimedia-powered interventions to support HIV treatment adherence and safer-sex behaviors both here in New York and in developing countries.
Increasingly, health practitioners are using technology-enabled interventions to promote positive life changes. During the past two years Dr. Remien and CCNMTL have been funded by the National Institute of Health to develop and pilot Masivukeni ("Let's Wake Up!" in Xhosa), an HIV treatment adherence intervention for lay counselors and patients in South Africa. Dr. Gilbert and CCNMTL partnered on the development and testing of a multimedia version of the WORTH intervention, an HIV prevention intervention designed for drug-involved women who are on probation or parole or enrolled in an alternative-to-incarceration program. Dr. Gilbert is the co-investigator on Multimedia WORTH, which is funded by the National Institute on Drug Abuse and under the direction of principal investigator Dr. Nabila El-Bassel of SIG. Masivukeni and Multimedia Worth are projects developed in the Triangle Initiative, CCNMTL's strategic effort to create digital tools and capacities that serve the intersecting interests of education, research, and the larger community.
Thursday, February 3, 2011
3:30PM - 5:00PM
523 Butler Library
Phone: (212) 854-9058
Register for the University Seminar
November 24, 2010. Join us at the next University Seminar on New Media Teaching and Learning on December 2, 2010 from 3:00 - 4:30pm in Butler Library. In the University Seminar, "Transforming Dental Practice with New Media," two professors from the division of Community Health at Columbia's College of Dental Medicine will share how they are implementing custom-developed, educational multimedia tools to enhance dental practices in the classroom and in the field. Dr. Burton Edelstein DDS MPH, professor of clinical dentistry and clinical health policy and management, will demonstrate MySmileBuddy, a mobile application designed to prevent severe childhood tooth decay. Dr. David Albert DDS MPH, associate professor of clinical dentistry section of social and behavioral sciences, will discuss how multimedia learning modules developed in partnership with CCNMTL are enriching tobacco cessation education at Columbia.
Transforming Dental Practice with New Media Tools Thursday, December 2, 2010
3:00PM - 4:30PM
523 Butler Library
Register for this University Seminar

March 20, 2009. CCNMTL launches its 2009 University Seminar on New Media Teaching and Learning series this month with a discussion on student learning and faculty development in technology-enhanced environments. Randy Bass, Assistant Provost for Teaching and Learning Initiatives at Georgetown University and executive director of the Center for New Designs in Learning and Scholarship will present on more than six years of research through the Visible Knowledge Project. This project has engaged 70 faculty members on 21 campuses to explore the impact of technology on learning, primarily in the humanities. Collectively, the findings suggest a portrait of student learning that includes dimensions of knowledge and intellectual development that have been traditionally undervalued if not invisible in higher education.
Bass, who is also an associate professor in the Department of English at Georgetown, has been working at the intersection of new media technologies and the scholarship of teaching and learning since the late 1980s. Most recently, he edited, along with collaborator Bret Eynon, a synthesis and digital volume of case studies on learning and new media, published through the online journal, Academic Commons.
University Seminar: A Framework for New Learning: Findings from the Visible Knowledge Project
Thursday, March 26th, 4pm
523 Butler Library

March 3, 2009. This month the Columbia Center for New Media Teaching and Learning (CCNMTL) is celebrating its 10th anniversary. Under the leadership of co-founders Frank Moretti and Maurice Matiz, the Center opened its doors 10 years ago to promote the purposeful use of new media and technology in education. Since then, the Center has worked with over 4,000 faculty and instructors representing each school at Columbia University to develop over 200 educational projects and initiatives.
"When recalling the last ten years, I am most grateful for our tremendous faculty partnerships," said Maurice Matiz, CCNMTL vice executive director, "and I am amazed by the achievements of our dedicated staff, whose work has affected positive change in Columbia University's classrooms."
Faculty and school partnerships continue to be a hallmark of the Center's work. In December 2000, an additional office was opened with the College of Dental Medicine and Dr. John Zimmerman to serve faculty on Columbia University's Medical Campus. The establishment of this office led to the development of many rewarding projects with CUMC faculty including the Heart Simulator, Virtual Techniques in Dentistry, and a number of simulations around public health issues.
CCNMTL has been integral to the adoption and support of critical teaching and learning platforms at Columbia University including CourseWorks, Columbia Wikispaces, and Columbia on iTunes U. CourseWorks, launched in 2001, offered instructors a new, online space for course materials and collaboration. Additionally, the CU Analyzer project, also released in 2001, exemplified early analysis and synthesis tools, which are critical for encouraging student learning.
In 2002, CCNMTL pioneered a design research methodology for project development that integrates the exploration and development of digital technologies with pedagogical theory and practice; all of the Center's projects follow the iterative cycle of research, development, and assessment defined by this methodology.
"From the outset, we have been a learning organization that fosters and uses build-to-learn principles," said Frank Moretti, CCNMTL executive director, "this philosophy has allowed us to assume a leadership role in the conversations around education and technology." The Center has leveraged its leadership role on campus to host four New Media in Education conferences highlighting faculty partnerships, classroom innovations, and new tools for instructors.
Over the past decade, CCNMTL has received over $10 million in grant funding and has helped faculty partners obtain much more in project funding. Recent grants have supported many of the Center's Strategic Initiatives, which are paving the way toward the next decade of innovation. Read more about CCNMTL's 10th anniversary at http://ccnmtl.columbia.edu/10th.
See also:

Download the press release (PDF)
Visit CCNMTL's Special 10th Anniversary Website
December 8, 2008. The Design Research section of the CCNMTL website has been updated to include a more comprehensive set of published papers and conference presentations. It also has a new section called "Cases" that highlights the different stages that take place during the Design Research process.
See also:

Design Research at CCNMTL
April 18, 2008. CCNMTL will host "Innovation in the CUMC Classroom" on Tuesday, April 22, 2008 at the Armory Track and Field Center. Columbia University health sciences teaching faculty are invited to attend. Come discover new ways to enhance teaching with innovative digital tools.
During this event, CUMC faculty will demonstrate how they have implemented tools--including video, digital simulations, and virtual microscopy--in their classrooms. In addition, CCNMTL educational technologists and directors will be on hand to speak about the free support and resources available to CUMC teaching faculty. Breakfast and lunch will be held during the respective sessions.
Tuesday, April 22nd, 2008
Breakfast Session: 7:30 am - 10:00 am
Lunch Session: 11:00 am - 1:30 pm
The Armory 216 Ft. Washington Avenue (at 168th Street)


See also:

See the "Innovation in the CUMC Classroom" site for schedules and session abstracts
March 13, 2008. On Wednesday, March 26, CCNMTL will host a symposium entitled "Video as a Manipulative: An Innovative System to Transform University Courses in Psychology and Education" at the AERA annual meeting in New York City. The event's topic is centered on a web-based video analysis system developed by CCNMTL called Video Interactions in Teaching and Learning (VITAL). During the symposium, four papers will be presented on the use of VITAL:
The use of video in teaching psychology and education: Theory and a case study (Herb Ginsburg, Ann Cami, Eram Schlegel - Teachers College)
Adapting pedagogy to a web-based video analysis system (Joon Lee, Priscilla Hambrick-Dixon - Hunter College)
The development of critical thinking skills using a web-based video analysis system (Michael Preston -

CCNMTL

)
Evaluating students' cognitive outcomes in a web-based video analysis system (Cornelia Brunner -

EDC

)
To attend this event or to learn more about it, please visit http://ccnmtl.columbia.edu/vital/nsf/vital_symposium_at_aera_2008.html. To learn more about the VITAL project, please visit http://ccnmtl.columbia.edu/vital/nsf/. For questions, please email us at ccnmtl@columbia.edu.
June 8, 2007. Frank Moretti and Michael Preston presented VITAL as a Web 2.0 application for teacher development at EduStat Summit 2007, a conference sponsored by SchoolNet and Teachers College. The session was attended mostly by public school district administrators, who responded with enthusiasm. The presentation was followed by a lively discussion about the use of video to improve classroom practice through observation, reflection, and feedback from supervisors and peers.
The official conference blog included a post on the presentation.

VITAL 3.0 at EduStat Summit 2007
December 10, 2004. Design Research has grown in importance since it was first conceptualized in the early '90s, but it has not yet been adopted for research in instructional technology in higher education to any great extent. Many researchers continue to conduct studies that principally seek to determine the effectiveness of the delivery medium, rather than the instructional strategies and tasks.
At the University Seminar for New Media Teaching and Learning on Thursday, December 9, Dr. Tom Reeves of the University of Georgia explored the various incentives for conducting research on the impact of computing and other technologies in higher education, examined the social relevance of that research, and recommended design research as a particularly appropriate approach to socially responsible inquiry. He described the characteristics of design research, together with an argument for the more widespread adoption of this approach to enhance the quality and usefulness of research in computers and other technologies in education.

University Seminar: Design Research Interventions
October 15, 2004. A number of new assessment reports have been released, including evaluation summaries of VITAL and Library Compass. The newly-released reports include internal and external evaluations from 2001 through 2004. The reports cover a range of disciplines and types of technological interventions. CCNMTL is commited to evaluating our past projects in an effort to develop a uniform set of best practices, which will guide us in future projects.
A full listing of published reports can be found at the Design Research site.
November 17, 2003. Peter Sommer, director of education, represented the Columbia Center for New Media Teaching and Learning (CCNMTL) in Track 3 of the 2003 Educause Conference in Anaheim, California. Sommer presented a paper titled "Building to Learn: A New Paradigm for Design Research and Assessment." Educause is a national conference in education technology and one of the best attended in the field.
To view abstract and associated web pages please see links below.
See also:

Building to Learn...
Design Research at CCNMTL