A First Look at iBooks Author
Apple recently released a new product that is likely to cause ripples in the e-book world. IBooks Author is similar to a page layout application, but can be used to build multi-touch books that include images, videos, and a variety of other interactive widgets. In fact, iBooks blur the distinction among e-books, apps, and websites. The format includes some useful study tools, such as highlighting text, contextual notes, and flash cards, as shown in the image below.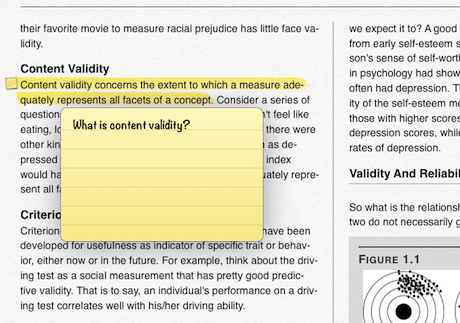 The sample e-books released with iBooks Author are impressive examples of what textbooks could do on touch screens, such as the iPad. iBooks Author can publish e-books in its native format (.ibooks), ePub, and PDF. The .ibooks format is only viewable on iPads. The iBooks Author application is free and can be downloaded via the App Store, but requires Lion, Apple's latest Mac OS X.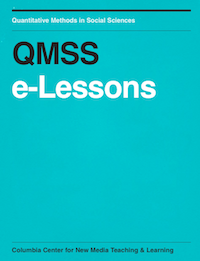 To test out the new application, we took an existing website of statistics lessons, QMSS e-Lessons, and converted it to an iBook version. Readers are welcome to compare the two versions.
Instructions for viewing (iBooks app and iOS 5 is required): Download file (right click or control click), then import the file into iTunes (by dragging it to the iTunes window). Using iTunes, sync the book to an iPad. On an iPad, selecting the iBooks link will bring up the option to open the iBooks app directly.