Editing Images Online with Aviary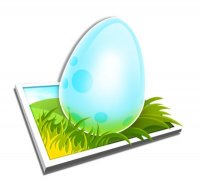 According to aviary.com, "Aviary is a powerful suite of browser-based design tools for people who create." The company has released four web applications: Phoenix, a layer-based image editor; Peacock, a filter editor for effects and visualizations; Toucan, a color manager; and Raven, a vector editor. All tools are listed as beta versions, but seem to be fairly solid. Additionally, the site claims to be working on about a dozen additional applications that are still in the lab.
A couple of caveats for users of the site: first, layered source files are stored on the Aviary computers and users can only download a flattened JPEG or GIF file at this time; second, making artwork private is only available for subscribers with paid Pro accounts. [Update Feb 25, 2010: all Aviary online apps now include pro features for free.]
What is especially interesting about Aviary is that they have released an API that allows any website to include their tools in their pages. The API has been used by local media outlets such as the New Yorker and the New York Daily News to run reader contests. The Daily News article poked fun at the Air Force One flyover asking readers to submit their image manipulations featuring Air Force One.
While there are numerous images editing tools available, CNN/Technology called Aviary "the one to beat."