Twiddla: Smarter than the Average Whiteboard
Whiteboards have come a long way since the days of squeaky markers and erasers that leave behind a faint residue of yesterday's lesson. Like their SMART Board cousins, online whiteboards today are multi-functional, acting as collaborative environments to share ideas, annotate documents, and sometimes just to have fun expressing yourself creatively.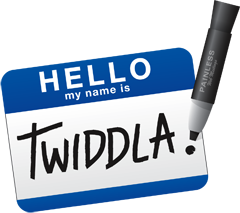 Twiddla is a prime example of this evolution in online whiteboarding. Most whiteboards, like those integrated into your favorite web conferencing app, provide limiting drawing capabilities about as useful as an overhead projector and wet-erase marker. Twiddla provides a cutting-edge environment dedicated to real collaboration, and extensive support of multiple document types without the need to download anything. Best of all, it's free!
Whiteboarding apps typically offer the ability to draw over documents and images with a limited set of drawing and text tools. Twiddla adds the capability to upload multiple document types (Word, Excel, Powerpoint, PDF), Web pages, Etherpad documents, unique text tools (sticky notes, inline text, thought bubbles), teleconferencing (Voice Over IP, phone, or Skype), text chat, embedding HTML widgets, and mathematical formulas.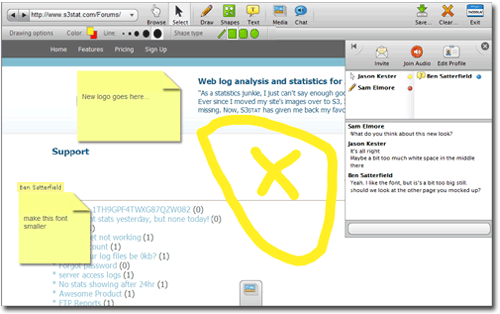 Twiddla also works great in iOS or Android, allowing really powerful drawing capability using the touch screen. Educators can upgrade to the Twiddla Pro account for free, which adds session management tools, screen capture, document management, and privacy controls. Twiddla supports unlimited simultaneous users, unlimited uploads, saved sessions, and an API if you want to integrate the service into a website.
This all sounds great, but you might be asking yourself how you might use a program like Twiddla in the classroom, virtual or otherwise. This environment may be ideal for collaborative reading and annotation of documents, particularly with team-based learning. It could be used to dissect and analyze artwork or design found anywhere on the Web, or by uploading images, possibly with discussion via teleconference.
Twiddla also makes an adept environment for brainstorming sessions during the development of marketing projects, building business plans, or curriculum development. With such a strong feature set, the possibilities are endless.