On Wednesday, March 19, the Columbia University Alumni Group from the 3rd installment of the Civil War and Reconstruction MOOC—The Unfinished Revolution: Reconstruction and After, 1865-1890—were treated to an hour and a half long study session with Professor Eric Foner. During the session participants from the course were able to ask Professor Foner questions salient to the first few weeks of the course on Reconstruction. Below is a video of the Alumni study session, that includes all of the dialogue at the event.
The Civil War and Reconstruction alumni group was formed by having participants register for the MOOC, and then self-identify as Columbia University Alumni. In addition to this study group, other special features offered to this group include directed e-mail communications, a dedicated course discussion board, and exclusive Columbia University themed content within the course. One participant even brought her copy of Gateway to Freedom: The Hidden History of the Underground Railroad, Eric Foner's new book, and got it signed. The study session was held at the Columbia Alumni Association.
Judging from the results of the event's survey, participants thoroughly enjoyed the session. A few mentioned this was the first alumni event that they had ever attended. A few remarked that it was nice to have face to face time with Professor Foner in an intimate setting. A similar Columbia University Alumni Group study session will take place on April 30 with the course's lead TA, Timothy Shenk.
Join us on Wednesday, March 25th, at 7pm for a Google Hangout with Thai Jones, the Herbert H. Lehman Curator for U.S. History at Columbia University's Rare Book and Manuscript Library (RBML), and Mary Freeman, a Columbia PhD student studying 19th century American history. They are the curators of primary sources for Eric Foner's Civil War and Reconstruction MOOC, and will provide a lively discussion about Open Educational Resources available in the MOOC.

From political forums to pundit roundtables to the family dining room, education is a hot topic. Many perceive growing deficiencies in access, affordability, and the value of education. Some argue that modes of education should be more student-focused, rather than teacher-centric; more active and less passive; and about doing and communicating, rather than listening and reciting. These conversations, both public and private, are shaping attitudes toward technology-enhanced education. More people are coming to see technology—from online learning to data-driven classroom management—as part of the solution. As we begin 2015, a number of these issues are playing out in Columbia classrooms. Here's a quick rundown:
Flipping the Classroom
When "flipping the classroom," an instructor assigns students pre-recorded lectures to watch prior to class. The lectures may be followed by a quiz or other assessment online to ensure students understand the material before moving on. Class time is then used to solve problems, discuss issues, and debate viewpoints, compelling students (and professors!) to be more active in the classroom. This simple idea has taken hold at many universities, including Columbia. Early results appear promising and are leading to further experimentation. (See: A Review of Flipped Classroom Research, Practice, and Technologies and Perry Mehrling on MOOCs and Blended Learning.) Developing a flipped classroom requires instructors to reflect on the teaching process leading to a greater focus on the student and learning outcomes.
Blended Learning
Blended, or "Hybrid," learning has become popular as it offers students greater control over pace, time and location, while supplementing in-class material. André Dua, chairman of the new McKinsey Academy, postulates that blended learning will become the norm, both for digital-centric courses (those based primarily online, where students may gather into self-organized study groups offline), and for traditional campus-based courses. This will allow schools to reuse their most compelling content, getting more from heavy investments in faculty and technology. McKinsey estimates that in the near future, upwards of 70% of campus-based courses will be blended. In 2014, Columbia faculty were invited to apply for "funding to support redesign and delivery of courses using innovative, technology-rich pedagogy and learning strategies." CCNMTL is supporting this provostial initiative, working with sixteen awardees covering a spectrum of disciplines and educational approaches. [Tweet: Blended Learning]
MOOCs (Massive Open Online Courses)
One thriving form of online education is the MOOC, in which participants may access videotaped lectures and take online assessments for free (or pay a modest fee in order to receive a certificate of completion). Columbia's experiments with MOOCs – fifteen courses on Coursera and ColumbiaX (edX) – have drawn large numbers of participants and have highlighted the quality of Columbia programs and faculty to the outside world. But they have also done much more than that. Positive feedback and analytics from Columbia's MOOCs have been a catalyst for conversations around teaching and learning, helping Columbia faculty hone their courses, both blended and traditional. The production of MOOCs has facilitated flipping the classroom (see above), as instructors can easily reuse the videotaped lectures; allowed instructors to give their courses a "global test drive" and improve content based on the feedback of thousands of participants; and illuminated the value of having multiple experts assist with a course (see below). While they can be costly to produce, costs are amortized over time, as MOOCs are reissued; the lifespan of a MOOC is yet to be determined. [Tweet: Columbia's MOOCs]
Teaching Teams
The era of the lone instructor working on his course lectures may soon be past. Increasingly, educators, evaluators, designers, videographers, animators, librarians and others are coming together to assist a lead instructor in the production and delivery of highly effective online courses that reach all types of students. Traditional on-site courses may follow suit. Teaching teams can be assembled to improve these courses, especially large introductory lecture courses, by including a blended learning approach featuring frequent and effective online components. And, teaching teams that combine faculty from multiple departments can develop new courses and curriculum that bridge disciplinary concepts effectively. [Tweet: Teaching teams]
Active Learning
Columbia students today seek active, collaborative learning experiences, and they expect technology to facilitate this. Having used tablets in high school to access textbooks, annotate readings and work with classmates, they are looking for a similar use of technology at Columbia. Faculty who integrate computers, tablets and smartphones into their classes are able to provide stimulating experiences that reinforce learning. Technology also facilitates more robust assessment. "Just-in-time teaching" motivates students to prepare for a class (by completing assigned readings, for example), because they must complete a pre-class assessment online. And as more classrooms at Columbia use a software-based audience response system (ARS), instructors are able to conduct real-time assessments in the classroom. Meanwhile, learn-by-doing opportunities, such as internships, collaboratories and team learning, are in high demand. In team learning, students work together to solve complex, real-world problems, an engaging activity that can strengthen higher-order skills.
Big Data
The MOOC platforms have made available incredible amounts of data about students' progress through online courses. Every step--from registration, to watching videos and participating in activities, to completing course assessments--can be tabulated and studied, and the results used to improve the next iteration of the course. Increasingly, faculty will also use the data to know when to intervene during a live course. "Helicopter" staff will email students who have not yet completed an assignment or appear to be having trouble. Columbia and other schools will have to ramp up their ability to process and analyze course data; few departments have the expertise and personnel to manage the effort.
Lifelong Learning
Online courses have been a boon to retirees and those who want to stay mentally active later in life. But increasingly, "lifelong learning" is a professional necessity, not just an activity of leisure. People of all ages are using online courses to upgrade skills, pick up certifications and stay marketable in an ever more flexible workforce. This shift represents an opportunity for universities to serve and connect with alumni in new ways. Alumni associations could become brokers of enrichment and educational opportunities, setting up their own educational programs to serve online learners, similar to but expanding their travel-and-learn efforts. Alumni associations could become brokers of enrichment and educational opportunities, setting up their own educational programs to serve online learners…For example, sites like HarvardX for Alumni, while rudimentary today, will expand and become standard at most universities. Such efforts could change what it means to be a residential university if hundreds of thousands of alumni expect and receive such services. Retired professors are a source of expertise that could be tapped to extend the university online community. Today, Columbia is exploring ideas to make alumni a key constituent for its MOOCs, offering special programs and exclusive access. [Tweet: Lifelong learning for alumni]
The above topics will play a prominent role this year in our work at the Center as they play out at Columbia. We will report on important projects, focusing on culling and documenting best practices. It is also important to recognize that many of these issues are also playing a prominent role beyond the academy. Educational activities, such as annotating scholarly works, have become marketable and public through companies like genius.com, which grew out of an environment originally created to annotate rap songs. The aforementioned McKinsey Academy is another interesting and potentially disruptive initiative, competing directly with top-ranked business schools. McKinsey knows that their brand and credentials can be equivalent to university degrees in business circles. As many new companies reach for a piece of the $7 trillion education industry — noting that in 2014 new investments in edtech reached the $2 billion mark for the first time — innovative products and services are bound to reach the market.
We will continue to track, drive and contribute to these developments. It's an exciting time — and one bound to keep education a hot topic.
NEW YORK, New York, January 26, 2015 — Columbia University's Center for New Media Teaching and Learning (CCNMTL) will launch a new massive open online course (MOOC), The Unfinished Revolution: Reconstruction and After, 1865-1890 taught by Professor Eric Foner, on February 25, 2015. Available on edX, the course includes special features for Columbia alumni and educators.
Registration for the course is free and open to all at: bit.ly/cwrMOOC3.
Sign up for the alumni cohort at: bit.ly/CWRalum.
Foner, Pulitzer-Prize-winning historian and DeWitt Clinton Professor of History at Columbia University, considers this course to be the pinnacle of his three-part Civil War series on edX. "No one can understand modern America without knowing about Reconstruction," says Foner. The course's launch follows the recent release of his book, Gateway to Freedom: The Hidden History of the Underground Railroad.
Read more at news.columbia.edu, or download the press release at bit.ly/cwr3PRESS.
Register for the course today at bit.ly/cwrMOOC3!
Follow @cwrMOOC on Twitter to stay connected!
Fall 2014 Conversations on Online Learning videos are now available, featuring talks by Harvard's University Librarian and Professor Robert Darnton and MIT Professor Shigeru Miyagawa.
On December 3, 2014, Robert Darton covered his work with the Digital Public Library of America in his "Digitize, Democratize: Libraries, Books, and the Digital Future" talk.
Robert Darnton is the Carl H. Pforzheimer University Professor and the University Librarian at Harvard University. He is one of the founders of the Digital Public Library of America, one of the main proponents of digitization of cultural heritage, a leading historian of the book and the art of reading, and a National Humanities medalist.
On November 6, 2014, Shigeru Miyagawa discussed his inspirational work at MIT and the University of Tokyo in a talk entitled, "Open CourseWare and MOOCs: Same Aspirations, Different Strategies."
Shigeru Miyagawa is Professor of Linguistics and Kocho-Manjiro Professor of Japanese Language and Culture at MIT, Chair of the OpenCourseWare Faculty Advisory Committee at MIT, and Director of Online Education at the University of Tokyo. Dr. Miyagawa spearheaded the MIT OpenCourseWare project.
For more on the Conversations on Online series, please visit: bit.ly/conversations_ol.

NEW YORK, New York, December 1, 2014 — Join Professor Eric Foner, and 4,500 other students for "HIST 1.2X: The Civil War, 1861-1865" on edX. This course narrates the history of the American Civil War, and picks up where the first course—HIST 1.1X: The Road to Civil War, 1850-1861—left off.
Registration is open and free. Join today.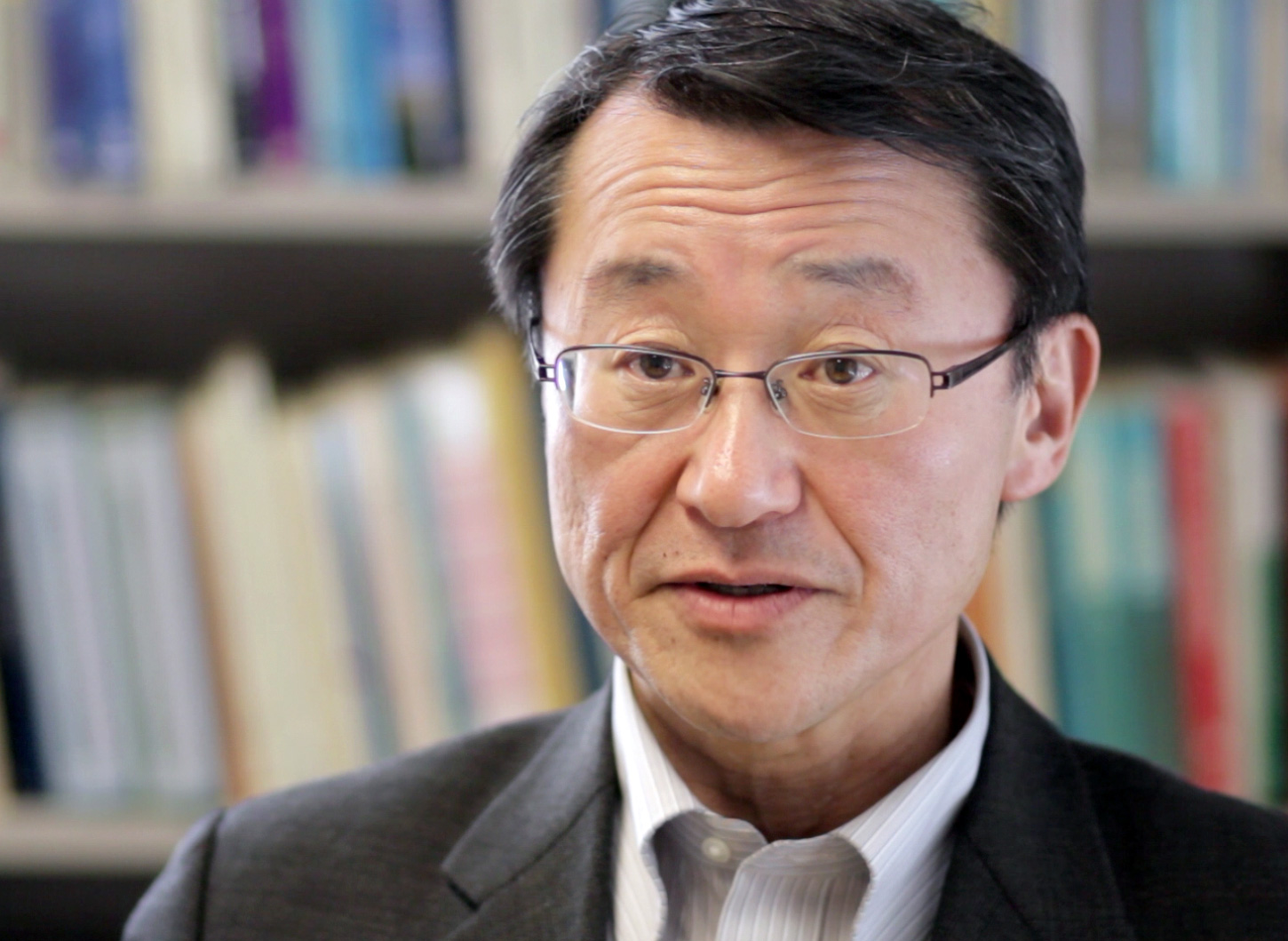 The Conversations on Online Learning series continues on November 6th, at 3pm in 203 Butler Library with Professor Shigeru Miyagawa from MIT. His talk "Open CourseWare and MOOCs: Same Aspirations, Different Strategies" will cover his inspirational work at MIT and the University of Tokyo.
Conversations on Online Learning is sponsored by Columbia University's Office of the Provost and the Columbia Center for New Media Teaching and Learning. The event is free and open to members of the Columbia community with a valid University ID.
Register now: Shigeru Miyagawa on Nov 6
Shigeru Miyagawa is Professor of Linguistics and Kocho-Manjiro Professor of Japanese Language and Culture at MIT, Chair of the OpenCourseWare Faculty Advisory Committee at MIT, and Director of Online Education at the University of Tokyo. Dr. Miyagawa spearheaded the MIT OpenCourseWare project.
Additional Info:
* MIT Professor Miyagawa
* MIT OpenCourseWare Faculty Profile: Shigeru Miyagawa
* Visualizing Japan on edX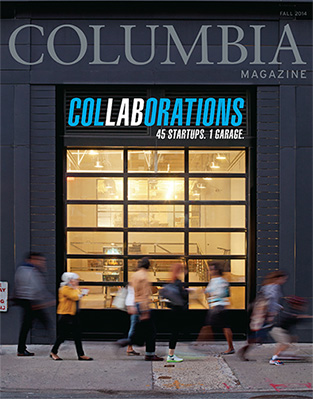 This Fall's edition of Columbia Magazine includes an
excellent article
, by David J. Craig, featuring Professor Eric Foner and the production of his new history
MOOC
s.
The Professor's Last Stand
follows Professor Foner as he collaborates with
CCNMTL
staff to transform his popular course at Columbia into "
The Civil War and Reconstruction
" on edX. The article includes a great deal of anecdotes from Professor Foner and Tim Shenk (his lead TA), as well as an interesting behind-the-scenes look at producing a
MOOC
with The
CCNMTL
staff, "he affectionately calls the
MOOC
ers."
"At some institutions, you'd be looked down upon for speaking directly to the masses. It's the opposite here — making your scholarship accessible to people is seen as part of your job" says Professor Foner in the article.
The first course, "A House Divided: The Road to Civil War, 1850-1861," is in it's 5th week with nearly 2000 active students. The second course, "A New Birth of Freedom: The Civil War, 1861-1865," will launch on December 1, followed by "The Unfinished Revolution: Reconstruction and After, 1865-1890" on February 25, 2015. Join now to learn more about history and engage in discussions with Professor Foner throughout each course.
Read the Columbia Magazine article: bit.ly/CUmagFoner
Join the CWR MOOC: bit.ly/cwrMOOC
Follow the CWR MOOC: twitter.com/cwrMOOC
The Office of the Provost has launched a new Request for Proposals (RFP) inviting faculty to apply for funding to support redesigning the delivery of their courses using innovative, technology-rich pedagogy and learning strategies. The awards to faculty will be grants of $5K-$20K accompanied by in-kind support from the Columbia Center for New Media Teaching and Learning for courses in 2015. Full-time and part-time faculty from both campuses are eligible to apply.
This new initiative blends extremely well with our #blendedlearning theme for this academic year. Faculty who have attended our Fall Premiere or rewirED program will likely recognize the similarities. Key goals of this initiative are to measure the effectiveness of these designs, delivery methods, and learning strategies, as well as to improve instructional delivery and learning outcomes of Columbia University students from all disciplines.
Our educational technologists will be helping faculty with their project plans, which will be reviewed by a faculty committee. Interested faculty should send an email to ccnmtl+rfp@columbia.edu. In addition, the Office of the Provost and CCNMTL will hold a town hall meeting to answer questions about the RFP on Friday, October 24, 2014 at 3PM in Butler Library room 203.
Faculty proposals are due Monday, November 10, 2014 at 5:00PM. Selections will be made by November 24, 2014.
For spotlights on similar efforts by faculty, please see the following articles:
September has been a busy month for Columbia University with the release of four unique, and exciting, massive open online courses (MOOCs). Take a look:
Two Sustainability MOOCs with Jeffrey Sachs
Columbia Professor Jeffrey Sachs released two new sustainability MOOCs on the Coursera platform. One is a self-paced course using Coursera's new on-demand courses: "Introduction to Sustainable Development" (5 hours of self-paced videos and quizzes) and "The Age of Sustainable Development" (a 14 week interactive learning experience) explore the key challenges and pathways to sustainable development through an examination of economic development that is socially inclusive and environmentally sustainable. Jeffrey Sachs serves as Director of The Earth Institute at Columbia University, as well as Quetelet Professor of Sustainable Development and Health Policy and Management.
A Business and Economics SPOC with Perry G. Merhling
Professor Perry G. Mehrling's MOOC on Coursera has been turned into a SPOC (small private online course) for his students in his fall 2014 Barnard course. This private re-run of the two-part course allows Mehrling to experiment with a flip of his classroom. The Economics of Money and Banking course introduces students to a "money view" of economic activity for modern times, building on the intellectual traditions of British central banking and American institutionalism. Part One explores the economics of payment systems and money markets. Part Two explores connections with foreign exchange and capital markets. Perry G. Mehrling is a Professor of Economics at Columbia University's Barnard College.
A New History MOOC with Eric Foner
Last but not least, Columbia Professor Eric Foner and CCNMTL launched Columbia's first MOOC series on the edX platform: "The Civil War and Reconstruction" a three-part series based on Professor Foner's very popular course at Columbia University. The 27 week series challenges students to examine the politics of history and investigate themes that are still very present in our national dialogue. Professor Foner's MOOC series is also notable because it has been released with a Creative Commons license allowing anyone, anywhere, to repurpose and reuse all of the course materials (videos, transcripts, quizzes, etc.) for non-commercial use — more on that in this article on enhancED. Eric Foner is a Pulitzer-Prize-winning historian, and the DeWitt Clinton Professor of History at Columbia University.
Read more about the release of this MOOC:
Openculture.com
Chronicle of Higher Education
History News Network.
Also, follow @cwrMOOC on twitter, and join the conversation:
NEW YORK, New York, September 17, 2014 — Columbia University's Center for New Media Teaching and Learning (CCNMTL) today launches the first of three new online courses on edX: The Civil War and Reconstruction (CWR). Eric Foner, Pulitzer-Prize-winning historian and Columbia University's DeWitt Clinton Professor of History, teaches this three-part massive open online course (MOOC). The series is free and accessible to anyone anywhere with an Internet connection, including K-12 educators and students.
CWR Press Release: bit.ly/cwrPRESS
CWR Press Kit: bit.ly/fonerCWRpress
CWR Course Page: bit.ly/cwrMOOC
Eric Foner's The Civil War and Reconstruction in the media:
Openculture.com
History News Network
New York Book Review