Return to Baidoa
By April 2009, however, OCHA deemed it safe to return to the Baidoa compound. Over the preceding year, OCHA and its humanitarian partners had built good relations with the Shabaab leadership in the Baidoa area, in particular with Sheikh Mukhtar Robow, one of the founders of the Shabaab movement. A native of Baidoa, Robow had pursued Islamic studies in Mogadishu and at the University of Khartoum and was thought to have trained with the Taliban in Afghanistan. [12]
In 2009, Robow was one of the highest-ranking al-Shabaab commanders, a member of the supreme Shura Council, and a perennial contender for the top position of emir. His guarantees of security made it possible to return to Baidoa despite what UN Secretary General Ban Ki-moon described as an "extremely volatile and unpredictable" situation, warranting a Phase IV security designation under the UN's Minimum Operating Security Standards (MOSS) guidelines (Phase V was mandatory evacuation). [13]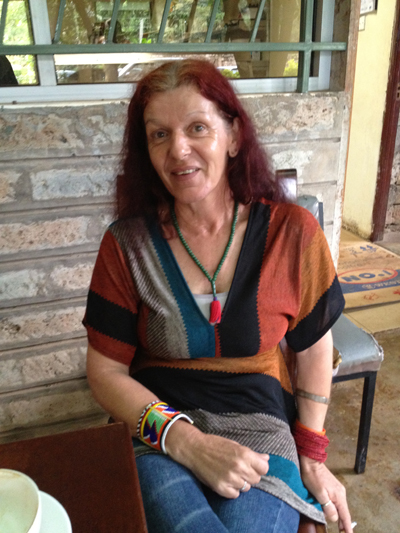 Hotz and Petit . Birgitt Hotz, a German national, and Cedric Petit, who was French, were the OCHA international staff who spent the most time in Baidoa. Petit, the senior humanitarian affairs officer, had joined OCHA-Somalia in 2007 after three years with OCHA-Darfur and 11 years working for NGOs in the Democratic Republic of Congo, Iraq, and Afghanistan. Hotz, nicknamed "Hotzi," had first come to Somalia in 1988, and had been working with the UN and NGOs in Mogadishu, Baidoa, and the central region for several years, primarily on population and women's health issues. She joined the UN team in April 2009 as OCHA's principal field worker.
Petit returned to Baidoa in April; Hotz in May. The region was now under shari'a religious law, so there were new restrictions.Hotz wore full hijab on her visits to IDP camps, was always accompanied by a Shabaab escort, and had to return to the compound before evening prayers. Butshe did not worry about her safety, and reported that the Shabaab escorts did not interfere with her work.
But as the weeks went on, conditions deteriorated both in Baidoa and throughout Somalia. Though aid agencies were delivering 35,600 metric tons of food aid a month, malnutrition was at levels high enough to constitute an emergency, especially among children in the south-central region. In April, one in six Somali children under five were reported as acutely malnourished—180,000 children in south-central Somalia alone. [14] Population in the IDP camps was approaching 1.5 million, and conditions in the camps were becoming increasingly desperate. Insurgent groups and unknown gunman were demanding "security fees" and "taxes" from humanitarian agencies in conflict areas; the UNICEF compound in Jowhar was taken over by a Shabaab militia in May. [15]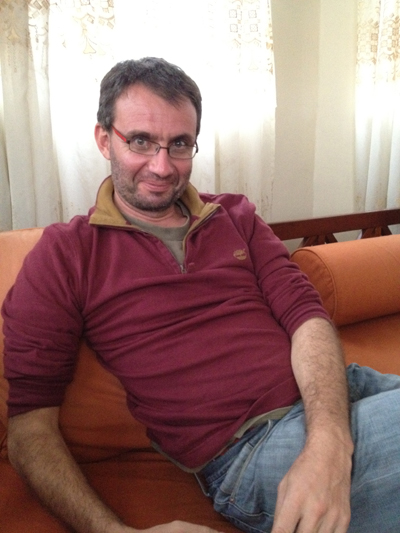 Cedric Petit recalls the week of July 13.

Petit remembers the week of July 13 as especially tense. The country was under a state of emergency, and insurgents had come within 300 meters of capturing the presidential palace in Mogadishu just the week before. [16] WFP was running out of food and rainfall reports were dismal. [17] Hotz made only a few visits to the IDP camps, and the other international staff seldom ventured outside the compound. On July 19, three NGO workers were abducted in the border town of Mandera, Kenya, 170 miles away, and transported into Somalia. Security was again precarious, and UN staff members were sleeping in their street clothes. "Basically, we were expecting to be kidnapped," Petit says. "There was no way, if al-Shabaab came in the compound, to fight against it." [18]
See: July 2009 OCHA Somalia Humanitarian Access Map
---