The simplest starting point for creating a podcast for your students is to create an audio recording of your lecture or presentation. The focus should be on the content you choose to record and on the quality of the audio recording. Audio recordings can focus on the speaker or presenter, the conversation or dialogue around a topic, or a combination of the two.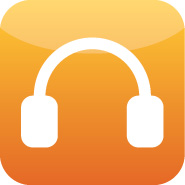 Audio recordings are good for capturing: Course lectures, class meetings, guest speakers, or multiple speakers for a conference or class session.






Educational benefits for this media:
For instructors:
Recording preserves the lecture--especially helpful if the lecture is content heavy.
Recordings can be used for post-lecture self-assessment.
EnhancED Article: Using Audio as a Teaching Tool
For students:
Audio recordings of lectures can be used as a resource for further reflection on subjects and topics within the presentation.
Reviewing the audio recordings encourages focused attention and active learning processes in regard to study topics.
---
Example of an Audio Recording
Biology BC2280 - Animal Behavior, Prof. Alexandra Horowitz
Barnard psychology professor Alexandra Horowitz wanted to provide her students with an audio recording of her lectures. She was already using CourseWorks to distribute her PowerPoint slides, but students were having difficulty staying on top of all the content. At the conclusion of each biweekly lecture, she uploaded an hour-long MP3 file from her recording device directly to iTunes U using the podium computer in the classroom -- making her lectures available to students immediately after class meetings. Students reported that they were very pleased to have the recordings, and the effort added only a few extra minutes of work to Professor Horowitz's routine.
---
Best Practice Tip
Clear audio recording - Recorder and microphone placement
The highest sound quality is produced when the instructor wears a microphone attached just below the neck area, about a foot from the mouth. If the microphone is too close to the mouth, it will pick up breathing noises. Other microphone placements often pick up unwanted noises caused by airflow, paper shuffling, movement and the audience. If the microphone can not be attached to the speaker, directional microphones should be used to eliminate unwanted noise.
---
Recommended Software
QuickTime: The QuickTime Pro application for Mac or Windows can be used to record audio via a

USB

microphone or built-in laptop microphone. Recorded audio files can then be edited and saved as web-ready files.
GarageBand: Using GarageBand, audio be recorded via a

USB

microphone or built-in laptop microphone. GarageBand includes a wide range of features helpful for adding professional touches to your recorded media, including filters, background music, and sound effects. GarageBand is the choice for many podcasters.
Audacity: Audacity is a digital audio editor and recording application, and is available for Windows, Mac OS X, and Linux. Using Audacity, audio can be recorded via a

USB

microphone or built-in laptop microphone, and then edited using the application's audio editing tools.
Recommended Hardware
The key ingredient in creating a good audio recording is the quality of the audio capture using appropriate microphones.
Hand-held audio recorder, can be placed at lecture podium or point of presentation: e.g.

ZOOM

recorder.
Using a laptop with an internal microphone.
Laptop can also be used with a lavaliere microphone for better audio quality.
---
Media Formats
Audio recordings offered via podcast are downloaded from the Web to personal computers and mobile devices. The following file formats are recommended if you plan on distributing your audio files via the Web:
MP3

: The most common audio file format, and the standard encoding for the transfer and playback of audio files on the Web and for digital music players.

M4A

: Using

AAC

encoding, this file format is the default format for iTunes, offering better audio quality than

MP3

at a variety of bit rates.