Podcasting and Media focuses on the creation of audio, enhanced audio, and video for classroom use. The word "podcast" was born out of the concatenation of the words "iPod" and "broadcast", speaking directly to a method in which media files are offered via download to personal computers and that can be synced with portable devices. It has now become a term that is used to describe audio and video media that is syndicated on the Web via RSS technology. Podcasts can be distributed through Courseworks or other related platforms, such as Wikispaces and iTunes U.
The resources in this section will help you determine which software to use in creating recordings of your class lectures and presentation materials, as well as what media format you would like to use to offer it as. This site also offers tips on how to develop a style and structure to your recorded presentation so that it matches your pedagogical approach to teaching: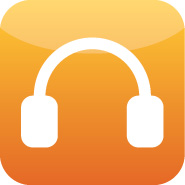 Audio: An easy entry point into providing a course recording for your students.
Learn more about how to create an audio podcast.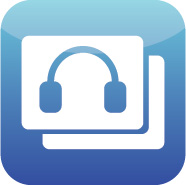 Enhanced Audio (Audio + Slides): An excellent way to provide a lecture recording alongside visual lecture materials for study.
Learn more about how to create an enhanced podcast.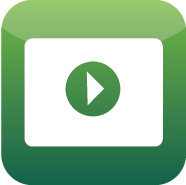 Video: Whether it be screencasts or recordings of your lecture, video is an excellent format for documenting detailed visual components or situations within your lecture materials.
Learn more about how to create a video podcast.
CCNMTL offers consultation on advanced media services for lecture capture and media processing, as well as helpful pedagogical practices on lecture capture.
---
Get Started with Podcasting and Media
To get started with media creation, first consider the following questions:
What is the purpose of this recording?
To provide students with a study aid they can review after lecture
To enable students to review the lecture before class to prepare for discussion and debate
To use on an ongoing basis as a reference for students
To demonstrate a task, procedure, or complex concept that would benefit from multimedia presentation and/or the ability to watch repeatedly
Who is my audience?
Current students in my course
Future students (will the video be used for more than one year?)
Prospective students interested in my course or department
The general public
How can we help you?
CCNMTL

staff provide faculty with personal guidance on designing, producing, and delivering educational media for their courses.

CCNMTL

staff offer best practices for lecture capture that include technical and pedagogical characteristics of recording.
It is important to set your goals and define your audience before beginning a podcasting and media creation project. After setting your goals, find the type of media you would like to create in the left navigation menu of this page. On each media page you will find instructions that will help you get started as well as examples of how faculty at Columbia University have used this media in their classrooms.
---
Podcasting & Media Support
CCNMTL offers a number of ways to get the podcasting and media support you need:
Visit our pages on Audio, Audio and Slides, and Video.
Meet with an educational technologist for a consultation on creating and using audio/visual materials in your course. Call our Faculty Support Lab at 212-854-9058 or email us at ccnmtl@columbia.edu.
Attend a

CCNMTL

Faculty Development Workshop on how to begin using audiovisual media materials in your course. We also provide seminars for administrative staff and departments on campus. Visit the

CCNMTL

events page for a list of upcoming workshops or contact us to schedule a seminar for your department.
---
Contact Us
For questions or to report a problem, please email ccnmtl@columbia.edu or call CCNMTL at 212-854-9058. Faculty may also stop by the CCNMTL Faculty Support Lab in 204 Butler Library Monday through Friday from 9:00 am to 5:00 pm.