Biography: JohnDaniszewski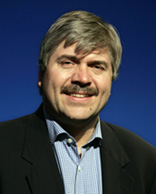 John Daniszewski spent nearly two decades as a foreign correspondent for the Associated Press and the Los Angeles Times . He was a correspondent in Cairo, Moscow, and London, where he was bureau chief for the LA Times , and he covered conflicts in Bosnia, Serbia, Croatia, Kosovo, Chechnya, Afghanistan, and Iraq, as well as the aftermaths of civil wars in Rwanda and Angola. In 1989, he was shot in the arm and seriously wounded while covering the overthrow of Romanias Nicolae Ceausescu.
Daniszewski became international editor at the AP in 2006, in which capacity he oversaw 600 journalists in 100 bureaus outside the US. He was appointed APs managing editor for international news in 2007, and in 2008 was a Sulzberger Executive Leadership Fellow at Columbia Journalism School.
Listen to Daniszewski talk about his career as a foreign correspondent.